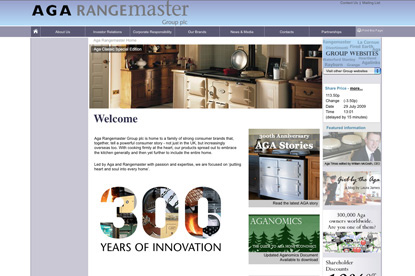 The agency will be responsible for creating a strategic campaign for the company, to help raise awareness and increase the popularity of its Aga product range. The agency's first work is expected to roll out in September, and will encompass press, radio and digital elements.
Ogilvy Advertising was appointed to the business without a pitch, and will work with the current incumbent agencies on the Aga Rangemaster roster, which includes the direct marketing agency Cogent Elliott.
The most recent campaign, through Cogent Elliott, focused on the celebrities, such as Blur's Alex James, who use Aga cookers.
In May, Aga reported that its orders had fallen by 20 per cent in the 17 weeks to 1 May, as the slump in the housing market hit.