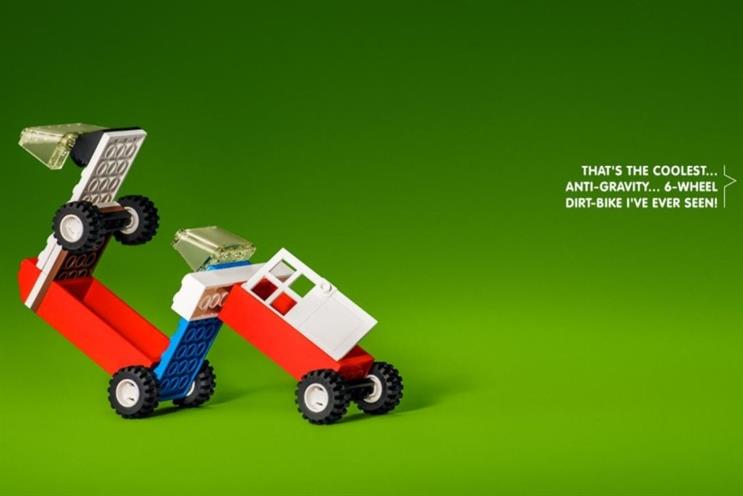 Ogilvy Montreal has acquired Brad to bolster "creative firepower" in Canada as the legacy firm gets ready to unveil a radical brand overhaul later this year.
The 175-person agency, based in Quebec, has taken home numerous awards at the Cannes Lions International Festival of Creativity and Créa 2018 over its 20-year history.
Brad serves a long list of provincial and national clients such as Lego, the Volvo Group, Fairmont Hotels, the Government of Quebec and Irving.
"It was all about creative," said David Aubert, chief executive officer of Ogilvy Montreal. "We are looking to increase our creative firepower across Canada, and Brad gives us more depth in content creation, social media and design."
Dominating the Canadian marketplace is a top priority for Ogilvy. The firm has historically held a presence there, but this move brings Ogilvy's Canadian head-count up to 325 and makes it one of the five largest marketing communications agencies in the country.
John Seifert, worldwide chairman and CEO of Ogilvy, said: "What David has brought to the party is a view of how to strengthen our offering in Quebec in a way that puts creativity in the center of everything because that is foundationally what we believe in."
He said Ogilvy had its eye on Brad for its digital marketing expertise, and hopes to use that to enhance social footprint with clients, among other cyber assets.
The acquisition plays into Ogilvy's rebranding strategy. In June, the firm will tell adland how it's collapsing multiple brand entities it's built up over the years and replacing them with a streamlined service that consolidates offerings -- much to the vision of Marc Pritchard's future agency-brand relationship for Procter & Gamble.
"Over the last 30 years, a lot of times we bought companies or added markets to our networks on the basis that the client said, 'We'll be expanding there and therefore we want you represented with us locally,'" said Seifert. "That's increasingly less the issue. The issue is more about diversity of talent, diversity of skill sets and the ability to connect them and bring that together to meet specific client problems."
Seifert said clients aren't looking for dots on the map. Instead, their needs fall on the ability to utilize global talent and have more scope in the creative work that's offered to them.
"It doesn't matter what industry you're talking about now, clients recognize that they need to look at everything they do in a far more integrated, connected way," Seifert explained, adding that this extends to the e-commerce platforms marketers support, and the tech that drives their content management systems.
Brad Co-President Martin Bernier will lead the Ogilvy office in Quebec City as president and Dany Renauld, also co-president of Brad, will contribute to the growth of the agency as president of Ogilvy Montreal. They will both report to Aubert. Brad VP- Creative Director Carle Coppens will team up with Ogilvy Montreal CCO Etienne Bastien to lead the creative team in Quebec.