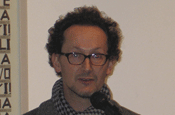 Gerry Human, the London-based worldwide creative director for Ogilvy's Unilever business, and John Shaw, the planning director, UK & EAME, will sit on the 13-member Council.

Khai said: The purpose of the Worldwide Creative Council is to rouse the giant [that is Ogilvy] from its slumber. Gerry and John will work with the WWCC to unleash the latent talent and strength within us.

Separately, Gary Leih, the chairman and chief executive of Ogilvy Group UK, has promoted five executives to its 360 Board, which meets four times a year.

The five are Annette King, the chief executive of OgilvyOne London, Richard Wheaton, the managing director of Neo@Ogilvy UK, Peter Lidgey, the managing director of OgilvyAction London, Neil Hamann, the managing director of Dialogue 141, and Ash Coleman-Smith, the managing director of Ogilvy PR UK.