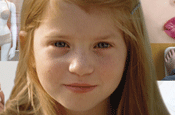 Called "onslaught", the ad opens on a shot of a young girl before rapidly cutting through a torrent of hundreds of images depicting various aspects of the beauty industry, including shots from TV commercials and poster campaigns, clips from catwalk shows and scenes from televised plastic surgery operations.
It then cuts back to the young girl before text appears, reading: "talk to your daughter before the beauty industry does". The ad then provides a link, campaignforrealbeauty.co.uk, from which Dove-branded "self esteem" packs can be downloaded.
As with its predecessor, "onslaught" was created by Ogilvy Toronto and supports the Dove Self Esteem fund, which aims to reach 5 million girls globally by 2010.
Two days since being seeded on YouTube, the ad has had close to 180,000 views. "Evolution" has been viewed more than 12 million times since its launch last year.