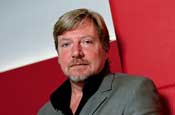 The move, being pushed through by the chairman Gary Leih, would involve relocating 1,500 members of staff and will face many hurdles: County Hall is an English Heritage listed building.
Ogilvy & Mather moved to Canary Wharf in 1992, but its location has been criticised repeatedly by senior staff since then for being a deterrent to attracting key talent, particularly creatives.
The agency is also inspecting other sites across central London as well as looking at a better building in Canary Wharf. The relocation is expected to take 18 months.
If all the talks fall through, however, the lease on its current site runs until 2015.
The developers of County Hall, which used to house the Greater London Council, are said to be looking to create a "media centre" within in the building. Other ad agencies are also examining the site, though none have confirmed.
- Comment, page 44.