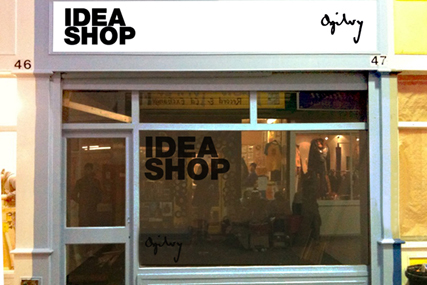 The agency, which has a client list that includes Ford, Unilever and American Express, is opening the "Idea Shop" for the next three days to help organisations improve their advertising and marketing offering.

Businesses will be able to receive free advice on advertising, PR, social media, direct marketing, branding and design techniques during an hour-long session with the Idea Shop team, which consists of volunteers from the advertising agency.

A website and blog has been set up to promote the venture and allow people to keep up to date with the shop's progress.

If the shop is successful, Ogilvy hopes to open further shops in other London areas later in the year.

Ruth Jamieson, a copywriter at Ogilvy and the organiser of the scheme, said: "Marketing plays an essential role in the successes of any enterprise but these businesses can't afford to employ communications professionals.

"With this scheme we're hoping to at least put them in the right direction by giving them some practical advice and help."