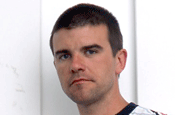 Bird, who joined Ogilvy in February 2007 to work on Dove, will report to the agency's four creative partners, Will Awdry, Greg Burke, Alasdair Graham and Dennis Lewis.
He will work with all the teams in the agency's creative department to oversee creative output, with particular focus on print work.
His promotion comes shortly after the agency's U-turn over the reporting structures for its senior creative team, following the decision to axe Malcolm Poynton's executive creative director role.
Although Ogilvy initially decided its four creative partners would report to the agency's managing director, Guy Lambert, it later reinstated the reporting line to Gary Leih, the chairman and chief executive of Ogilvy Group.
Graham said: "Andy is one of the signature art directors. We are delighted to be able to offer him the opportunity to spread his wings creatively."