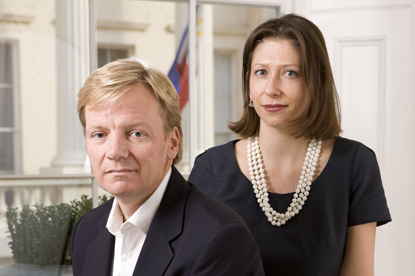 Baillie joins in the new year and he will report to Paul O'Donnell, the recently appointed chairman of Ogilvy Group UK. At the same time, Ogilvy Advertising has appointed Rachel Hatton as its new planning director.

Hatton, the head of planning at BBH, will also report to O'Donnell, and will work closely with John Shaw, the agency's global planning director.

O'Donnell said: "Hugh and Rachel have proven track records of improving an agency's creative product and getting the work out into the marketplace. We wanted creatively focused leaders to head up our agency and this is what we have now got."

The new management team fills the hole left by the departure of Gary Leih, the former chairman and chief executive of Ogilvy Group UK, who left the network after 16 years in July.

Will Awdry, who was appointed as the acting managing director after Leih's departure, will stay in the role for the foreseeable future.

Baillie has spent almost 11 years working at BBH. He joined the agency as an account director before being promoted to global new business director in 2003, where he led the successful pitches for Bank of Scotland and Johnnie Walker.

Hatton joined BBH in 2000, becoming the head of planning four years later.