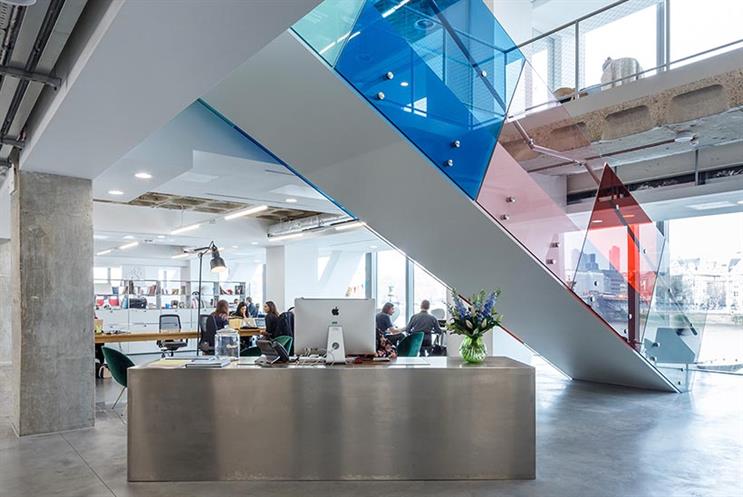 Creativity can truly flourish when a variety of perspectives, experiences and voices come together to challenge the norm. In that spirit, Ogilvy UK welcomed its first class of apprentices this year, working with Creative Pioneers on the scheme. The group includes a range of unique individuals aged 17 to 25.
We have brought in apprentices from many different walks of life, from selling outdoor furniture in a garden centre, to working in a car dealership, to never having been in the workplace before at all.
Drawing on their own experiences, we asked a few of our apprentices to unpick what was really going through their minds when they were about to join us, what they have gained so far, and advice for others considering the experience for themselves.
Coming into the fold
For many of the apprentices, the reputation of agencies' long hours was definitely front of mind, as well as the sheer scale of coming into a bigger office with multiple capabilities, crafts and client teams.
"I'd worked in a PR firm before, so I had a little bit of a sense of what the client-agency relationship might be like. I was nervous about the size as this company is a lot bigger, so I was worried I would be lost in the crowd," explains 25 year-old apprentice, Anita Wu.
Despite being nervous about walking into an office environment, the promise of being immersed in a creative agency outweighed the nervousness of a new way of working.
"For me, advertising is a bit more of an interesting version of working in a corporate firm. Yes, there might be similar hours, but the work is much more creative and there's more of a social element. I saw it as creative corporate", adds 22 year-old apprentice Alexandra Arnold Jones.
Many walked in with fresh eyes and a fresh mind, not fully knowing what the future held, but they looked forward to rotating around the agency's areas.
Learning by doing
There's a preconceived notion that a conventional path to agency life means school, a university degree, potentially work experience, and then a full-time job. However, for some, following the well-trodden path didn't suit them.
"The name Ogilvy was definitely a draw. I never went to university, and I was always interested in working more practically. I wasn't someone who wanted to have my head in a book – I wanted the opportunity to come here to an awesome agency and do creative work, get paid for it, become more hands-on and specialised in something", explains 18 year-old apprentice Sam McKechnie.
Ogilvy apprentices
Even for some of the apprentices who did take the university route, there's a real desire to get practical experience and build a network. The learning culture didn't just stem from apprentices gaining new skills, it also impacted the agency as a whole.
"The amazing thing to see was the way our agency experts have proactively stepped forward to support the apprentices and are excited to teach them about new skills", says Gavin Sutton, head of learning & development at Ogilvy UK. "It's added another element of community and knowledge sharing which is completely organic".
Embracing real responsibility
All the apprentices at Ogilvy have sought out real opportunities to get involved in work for some of the agency's biggest clients.
Alexandra explains: "I was pleasantly surprised not to be photocopying or being the tea girl. If you want responsibility, you can earn it. Anita and I are actually owning a project at the moment – it's really exciting after only being here for six months."
The real-life experience has also helped reshape ambitions for some of the apprentices.
"When I came in, I wanted to be an account manager. I didn't know much about it, but I knew you get to talk to clients. When I got into it, the job wasn't what I thought it would be. I had a conversation with my manager, who recommended I try creative or project management, because there's more involvement with a campaign coming to life. Beforehand, I think a lot of people think they know what the job entails, but it changes", admits 24 year-old apprentice Kevin Katende.
Since coming into Ogilvy, the apprentices have got their teeth into projects big and small. For example, our 21 year-old apprentice John Cepeda has helped set up a panel event around mental health awareness. Harry Scott, 18, has led on a digital delivery project. Kevin has already worked on three big campaigns for Vodafone, while Alexandra and Anita are leading projects within the agency. Of course, there are steep learning curves, and the apprentices have been learning to navigate their roles. In truth, there have been times when many of them felt unsure whether they're up to the tasks at hand, which is to be expected from time to time.
If you're considering an apprenticeship, Sam has this advice for you: "People skills are crucial. If you don't get to know your team, or you don't have that bond, it becomes more difficult. So take advantage of any informal opportunities to get to know people you wouldn't normally meet".
What's next?
"This experience has made me feel confident about bypassing going to university, whether it's two years here and going elsewhere, or staying here and progressing", enthuses Harry.
While some apprentices were initially worried about being a burden to teams, or not being able to upskill enough, being embedded in the agency has allowed them to take hold of opportunities they never thought possible.
Gavin concludes: "It's been really refreshing and exciting to have the apprentices in the building. As much as they are being challenged by a new work environment, their unique perspectives are prompting us to think differently across the agency, and that's exactly why it's so critical for creativity and culture to have these voices here."