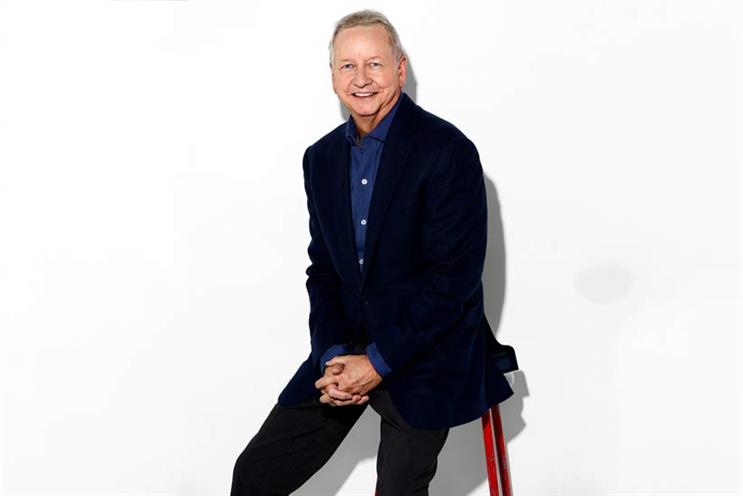 All of the old Ogilvy group silos, including the advertising agency Ogilvy & Mather, the customer engagement specialist Ogilvy One and Ogilvy Public Relations, have been dismantled over the past 18 months and from today the whole company officially becomes a single entity, simply called Ogilvy, operating with a unified P&L.
Within the new Ogilvy, the company has identified six core capabilities that it will offer: brand strategy, advertising, customer engagement and commerce, PR and influence, digital transformation, and partnerships. It is also launching an enterprise offering, Ogilvy Consulting, born out of the old Ogilvy Red consultancy and which will now work across the whole company as part of the single P&L, focussing on the areas of digital transformation consulting, growth, business design and innovation.
As well as the core capabilities, the company will focus on 12 crafts: creative, strategy, delivery, client service, data, finance, technology, talent, business development, marketing and communications, administrative, and production.
The company leadership, under Seifert, will now take the form of a global partnership structure designed to "ensure that the diversity of our leadership – across markets, capabilities, and generations – better represents our brand for the greater good of the company today and tomorrow". Employees will be connected via a new knowledge-sharing, professional development and community-networking tool called Connect and the company website has been rebuilt to reflect the idea of One Ogilvy.
To underline the new direction, Ogilvy's red logo has been modified with a brighter Pantone and a secondary palette of gray, pink, blue and yellow has been added "to emphasise the company's desire to modernise, while maintaining, its strong heritage". The Ogilvy fonts have also been recut and customised as Ogilvy Serif and Ogilvy Sans.
The changes have been described as a "refounding" of the WPP-owned global network that was created in 1964 when the New York ad agency founded by the British businessman David Ogilvy merged with the London advertising agency founded in 1850 by Edmund Mather. Tham Khai Meng, chief creative officer, The Ogilvy Group, said: "We are building on the creative heritage of David Ogilvy to fuel our future. Our creativity is the foundation of Ogilvy's global network and the most powerful competitive advantage that we have. "
John Seifert sat down with Campaign to talk through the changes.
Campaign: John, you've fundamentally re-engineering of one of the biggest agency groups in our industry. Why?
John Seifert: The whole idea behind One Ogilvy, pulling all the old silos into a more integrated, cohesive whole, is about responding much faster, with more agility and cost-flexibility to organise the right talent for our clients depending on whatever complexity and set of needs they have, be that in individual markets, regions or globally, one aspect of our offering or all aspects of our offering. A big part of this is about becoming a much more client-centred organisation.
Tell us more about what clients are asking for?
Here's the way I'm thinking about it: we are a reflection of our clients. So what I'm saying to clients is "Ogilvy wants to be a brand that you trust to look at the totality of your brand needs with the most holistic and integrated mindset possible. We don't ever want you to feel that when Ogilvy is sitting across the table from you, we are trying to sell you something that it as the expense of thinking about the totality of your brand and its needs.
That said, we're not naive enough to assume that we can do everything; we just want you to know that when Ogilvy's in the room you should have the broadest, most diverse perspective of your brand. But If we don't connect our brand promise to the ability to better influence market place performance we're going to be subjected to the on-going water boarding in the industry around cost and the suspicion that you're not worth what you charge.
Let's talk about charging, then. Does this new structure require a new remuneration model?
There's definitely a move away from time based cost models. We're moving more and more to either task based or outcome based models. It's extraordinary to me the number of competitive reviews from the last year where you've had clients bundle together a whole bunch of asks: "show me how you link media, data, content, brand strategy, performance marketing. I want a completely integrated view of the whole modern marketing agenda for our company. Oh and, by the way, I want that to cost 25% or 50% of the totality of what we're spending on all this stuff today."
We're in a state of change right now where clients themselves are trying to figure out what they want, how they want it to come together, and how much can they afford to pay for it and where are they willing to pay a premium if they think they'll get a better than expected outcome. I honestly believe that we'll see some real shifts in approach to compensation negotiation and methodologies in the next six to 12 months.
You've talked a lot about craft, which is not something we hear too much about from agency leaders these days. Tell us more.
We have identified 12 areas of craft, which in the past would have been departments, and we're trying to put renewed emphasis on craft. It's one thing to unplug Ogilvy PR, OgilvyOne and so on, but it's another thing to get people to think about the skills that they build, the point of view that they have on their work that needs to be constantly improved. We want everyone to have an extraordinary personal capability in one or more crafts. Craft is a way of making people see their role in the company in a much more organic way and to think about that as a way to define themselves.
How do capabilities differ from crafts then?
This is the new language around defining the specialist skills that our new offering delivers. It's about moving from those old siloed individual lines of business to capabilities that we think fit the needs of a modern brand marketing communications world. So, we have six core capabilities that demonstrate the diversity of our offering but also reveal how we can look at brands in a much more whole, complete way through the promise of those brands, the experience of those brands and the reputation of those brands.
How do you think Ogilvy employees will respond to these changes?
My hope is that they start to feel the rationale behind everything that we've been doing structurally and start to see it in a much larger, more emotionally compelling context. I hope the penny drops, where people can see the manifestation of the softer aspects of the organisation – purpose, culture, values, behaviours, point of view on who we are and why we matter – and they can say "oh, now I understand why we're going to integrated teams on bespoke client requirements" or "now I understand why I should be less worried about positioning myself in the hierarchy of a department and more open to how I develop my craft so that, if I'm a writer or a designer, I'm more comfortable doing my work in an age of digital transformation". That's what I'm counting on, that this just puts a much more fun, emotionally rewarding set of parts on the table that people can use to make sense of what has come before.
So do you think it's been an unsettling process for your people so far then?
Here, to be honest with you, is the reality: I could not be more appreciative of – it hasn't been 100% - but 98% of the leadership team I inherited when I took on this role have been nothing but supportive and have contributed enormously to where we are.
There are a number of people – and this is what's kept me up at night – who've lost patience for the change and have decided to go elsewhere because they questioned whether we were serious enough about really moving to the place we said we wanted to move to. I suspect there will be some people who now realise we're not turning about, we're going to move even faster, and some of those folks may or may not be completely comfortable and so they will make a choice. But, right now, I'm more worried about pace and getting on with this.
You say you're "refounding" the company. How important is the legacy of David Ogilvy to the changes you're making?
We're defining the purpose of the company in a way that we believe is true to the vision of David Ogilvy 70 years ago. This is about making brands matter and that means putting creativity at the centre of everything we do, as it has always been.
I can't bring David Ogilvy back from the dead, but we can re-instil in our 15,000 employees a deeper sense of what we call founder-brand mentality: the way David looked at the world, the way he was so open to new experiences and new ways of thinking, and the professionalism and commitment he brought to building a culture that would give great confidence to our employees and our clients that e are serving their interests. This is about a focus on purpose, values, beliefs and behaviour and a reintroduction to the culture of the company.