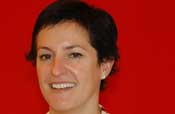 The mobile agency will work on a consultative and educational basis with OgilvyOne's clients and account teams, while OgilvyOne will outsource its clients' mobile marketing campaigns to Response.

Annette King, OgilvyOne deputy managing director, said, "We've been keeping a close eye on the mobile opportunities available. Response's strength lies in their background in direct marketing combined with their expertise in mobile."

Response Mobile's clients include Barclays, Nokia and Legal & General. It is owned by the Verridian Group, which also includes Verridean Management Consulting and Verridean Recruitment Consultants.