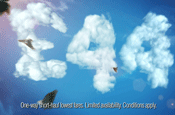 The agency secured the business following a three-way shoot out against WWAV Rapp Collins and Carlson.

OgilvyOne takes over from the UK incumbent agency Tullo Marshall Warren, which had been on the BA roster since 1987. The agency, which does not have global network, was not invited to pitch for the expanded account.

For the full story see this week's Campaign.