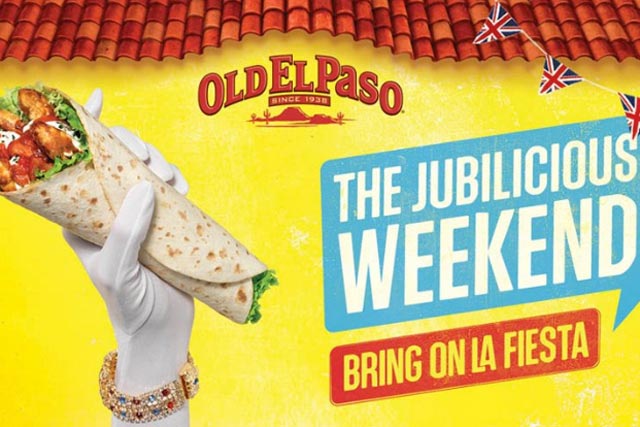 The pitch, which encompasses Old El Paso's key markets of the US, the UK, France and Canada, is being run out of Germany. Networks have been approached to compete for the business.
The brand's global lead creative agency is Saatchi & Saatchi New York. Old El Paso's products include dinner kits, tacos and tortillas, sauces, condiments, rice and refried beans.
The brand recently launched an integrated campaign to celebrate the Diamond Jubilee, encompassing targeted outdoor and digital advertising, as well as TV activity.
The campaign uses the tagline "Bring on the Jubilicious weekend!" and branded messages at the official Jubilee screening will encourage the crowd to perform a celebratory Mexican wave.
As part of the campaign, Work Club, an Old El Paso roster agency, produced the outdoor ads.
In the past, Old El Paso has been involved in ad-funded programming in the UK including the programme An Italian Returns To Mexico on UKTV in 2006.