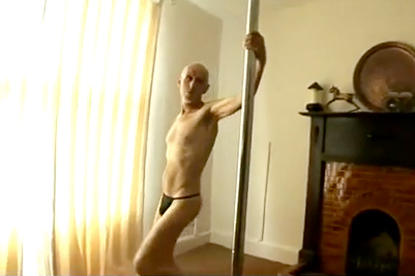 The ad, which has been posted on YouTube, is by a group calling themselves Glastonbury Estate Agent, Jules Bending of The Real Ralph Bending Estate Agent.
A spokesman for Domestos denied the brand had any connection with the YouTube film, saying: "The film was made entirely without our consent or knowledge. We have spoken to the estate agent inolved and requested he remove it immediately from You Tube."


The film shows an estate agent entering a house, closing the curtains, stripping and dancing provocatively around a pole and then wiping the pole down with Domestos.