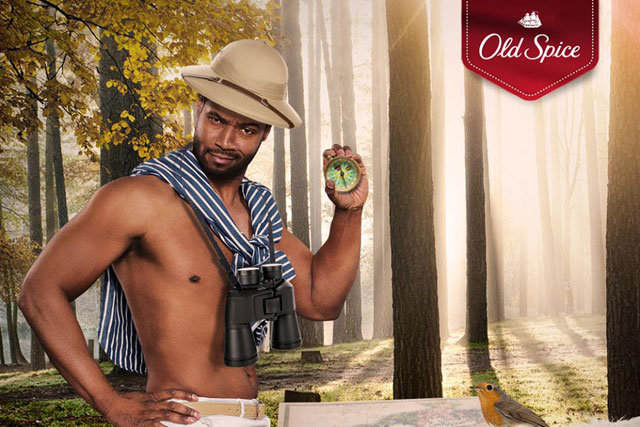 The campaign, created by Leo Burnett, features the Old Spice Guy appearing once more in a series of witty videos, in which Mustafa, clad in towels bearing different national flags, sharing his views on the quirky regional differences in "gentlemanly behaviour" across the UK's biggest regions and cities.
The videos will be posted on the brand's Facebook page https://www.facebook.com/OldSpiceUK and its Instagram page http://instagram.com/oldspiceuk.
Marking the launch of the #GentleManHunt in the UK this weekend, Mustafa has been parading around London in what Old Spice has identified as a gentleman's "preferred mode of transport," a white horse, pulling a "manly" carriage.
Mustafa has been travelling through the City of London as part of the Old Spice Gentleman City Tour, inviting people to have their picture taken with him in front of "man-iconic" landmarks, such as St Paul's Cathedral.
As part of the activity, Old Spice has conducted its own research into the modern British man. In a survey of more than 2,000 adults, the brand has found that "a real man pays the bill on the first date", with 52% of respondents agreeing, while less than two out of ten men think a modern man should wear speedos or a sarong (18% and 15% respectively).
Old Spice Guy Mustafa said: "In the spirit of Old Spice, I have a MAN-announcement to make.
"The people of the UK, the home of the quintessential Gentleman, have spoken: the traditional concepts of manliness continue to reign strong. Our lady folk want men that look and smell like a real MAN. This pleases me greatly.
"Gentlemen of the UK, I salute you."