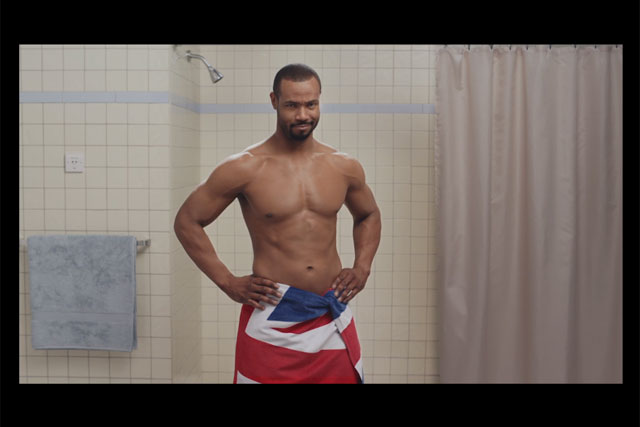 The Gentle Man Hunt? I mean come on, how fun is that...?
"We've been going around and getting tips and information about what the quintessential UK gentleman is. I take those tips and put them into a blender and mix them up and go back to the States and sell it as an elixir."
The quintessential British gentleman is never at a loss for words...
"I look at Steed from the Avengers, I look at Bond. But when I think of the quintessential British gentleman, I think of someone who is never at a loss for words, who can display qualities like compassion but also strength with a very simple gesture - such as opening a door for a woman, but also letting a woman open a door for herself if she says, 'I can do it'."
The Old Spice Guy NEVER wears a shirt...
"I know who the character is and I know the message the character gives about the brand and how he's supposed to be portrayed for the brand. So if I'm not in the hands of the original creators of the character then I'm kind of the custodian, and I want to always make sure that whatever is being said and whatever I do, rings true with the brand.
"You never want to do something that's not along the lines of Old Spice – for example he never wears a shirt, and someone says 'OK, we want to put you in this shirt,' then I say 'No, you can't do that'. You can put him in a scarf, you can put a sash around him – a blue ribbon sash that says 'Champion' or 'Number 1' - but you can't put a shirt on him."
My voice is coming back...
"When I'm talking doing the Old Spice stuff, after a while you talk so much that when you're projecting your voice like that it just kind of tears it up but I cannot express how much fun it is."
My favourite so far? The komodo dragon. It's so goofy...
"My favourite commercial is komodo, where I'm standing in front of this weird thing and go: 'Ladies, can I take you to the freshest of distant cultures? No. But komodo can. And it will. And I will too. So will you? I hope so. I know so. Ice cream? OK.'
"It's ridiculous. For whatever reason, I move over to this komodo dragon, I lift the belly of the dragon and there's an ice-cream cone inside. It's so goofy."