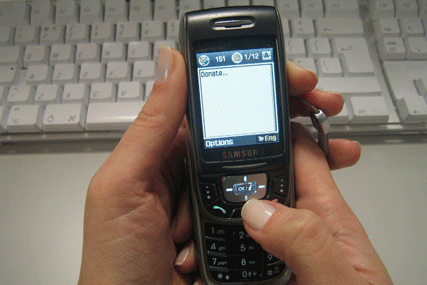 Texting is becoming as widespread among older people as it is among children, with new research claiming 60% of over-45s are as likely to text as make voice calls on their mobile phones.
The research claims texting is becoming more prevalent among older people, with 44% of 35 to 44-year-olds and 14% of 45-plus ages sending more than 30 text messages every week.
However, texting still remains the most popular among 25 to 34-year olds, with 40% of this age range more likely to use their mobile phones for texts rather than talking.
Conducted by Tekelec, a provider of mobile messaging solutions, across three groups; under-35s, 35 to 44-year-olds and 45-plus, the study shows texting is more popular among women than men.
More than 40% of women describe themselves as mainly "texters", compared to 30% of men who do so. The report revealed this can partly be attributed to the popularity of TV voting via SMS, for shows such as The X Factor, with 25% of women claiming to have participated, compared with only 14% of men.
Of the 487 respondents surveyed, 80% revealed they would get a quicker response from a text message than from an e-mail or voice message. E-mail messaging is only 1% ahead of text messaging as the preferred communication method among all ages, with 33% preferring e-mail communication against 32% who prefer SMS.