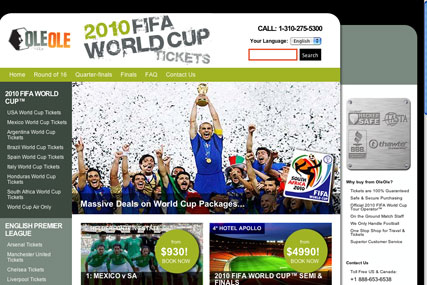 The website, which is an authorised FIFA partner as well as an official ticket distributor for FC Barcelona and Real Madrid, has handed Halpern Cowan the task of executing a search strategy initiative that will enable it to target customers more effectively, as well as drive the level of new enquiries via unique phrases pertinent to OleOle customers.

The campaign will focus on the brand's range of World Cup ticket packages, which it is providing in conjunction with MATCH Event Services.

Boris Jacquin, the head of SEO and online marketing for OleOle, said: "As the first World Cup to take place in Africa, it's guaranteed to be a spectacular and passionate events for supporters. Working with Halpern Cowan to continue to improve our rankings across our top keywords is now our priority."