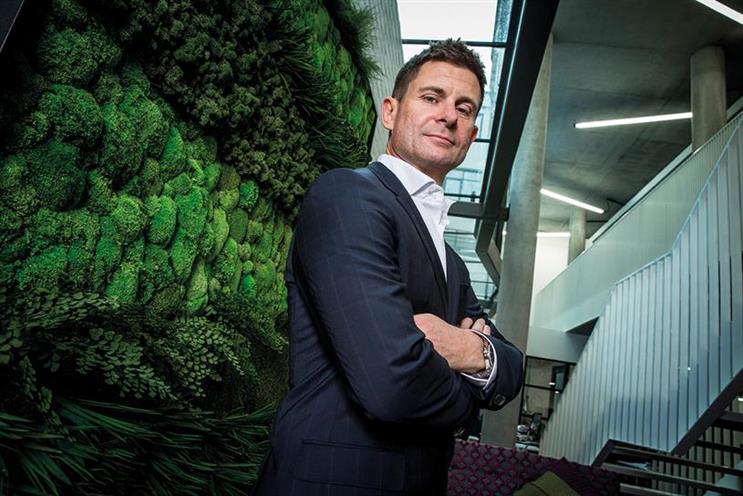 The agency group, whose clients include BMW and Starbucks, paid consideration of £881,201 for Dare Digital Limited.
Dare, which moved offices to Oliver's headquarters in Tabernacle Street soon after the deal was announced in October, was part of a number of acquisitions made by Oliver Group last year.
Company accounts also disclose that Oliver paid £2.4m as part of the deal to buy Aylesworth Fleming, the Manchester-based specialist property marketing agency, last year.
Oliver's operating profit for the year ending 30 June 2015 was £1.6m, while it reported turnover of £42.48m.
Within the last year Oliver has also acquired Adjust Your Set, a digital content agency, and Marketing Matters, a Bournemouth-based creative and digital marketing agency.
While agencies within Oliver Group retain their brand identity, around two-thirds of Oliver staff work full-time within clients' offices instead of within the agency.
Last December, Oliver drafted in Sharon Whale, the former deputy chairman at Proximity, to be the group chief executive. Simon Martin, the company's founder, took on the role of global chief executive and chairman.
Leigh Thomas, Dare's chief executive, is leaving the agency this month after being hired by Facebook as EMEA director of global client partnerships.
Richard Neish, the managing partner at Dare, is being promoted to managing director and will take over the running of the agency.
Martin said: "All our acquisitions, Dare, Alyesworth Fleming and most recently, Adjust Your Set, are part of our strategy aimed at expanding our global footprint with the talent and disciplines we need to be closer to our clients.
"With Dare and Aylesworth Fleming, we identified agencies that brought the skillsets and people who complement our unique model. We've given them the autonomy to be themselves and play to their strengths and that's paying off – Dare is flying. It's winning work with clients including Parkrun, developing firsts including its work with Jaunt VR, and showing healthy year-on-year growth. Just as importantly, it's people are having a lot of fun and really enjoying doing what they're very good at inside the Oliver Group world."