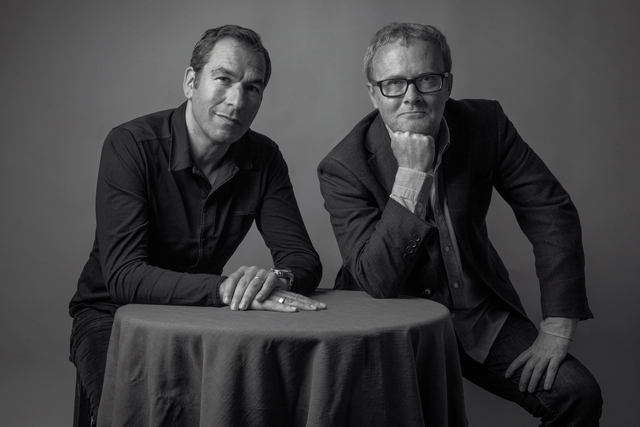 Altmann, currently in creative command of the network's flagship Paris agency, Publicis Conseil, is going into partnership with Edouard Pacreau, who resigned as general manager of McCann in Paris in March.
Pacreau is the former global account director on Renault at Publicis and he and Altmann are long-time collaborators on the carmaker's business. Publicis Groupe will take a minority stake in the Paris-based new venture – to be called Altmann + Pacreau.
Altmann said the pair planned to capitalise on their international experience by going not just for French business but for European clients looking to run global campaigns.
The departure of Altmann, the winner of more than 200 creative awards including Cannes Lions, comes after a decade at Publicis Groupe where he established a strong rapport with Maurice Levy. The Publicis boss once presented him with an Aston Martin as a reward for his work.
But Altmann said: "I turned 50 this month and I know that if I don't do this now I'll never do it. It's a challenge but it's always been my dream."
The new agency expects to open for business during the summer. Discussions are currently taking place with potential clients but Altmann insisted none would be from Publicis. "We have a non-aggression pact," he said.
Pacreau is credited with creating a centralised structure for the Renault business within Publicis and with pulling together the disciplines needed to service the account. "We've had or ups and downs on Renault but Edouard always backed me over the work," Altmann said. "We fit well together."
Altmann began his career as a copywriter at FCB Paris and went on to help found the hotshop BBDP & Fils before joining Publicis in 2004.
He said the new venture would take a "media neutral" approach that offered clients the best media in which to deliver their message while responding to client demands to have the most senior people working on their business.
The involvement of Publicis in the fledgling agency mirrors its 2005 deal when the group took a minority stake in Marcel, which was founded by the creatives Frederic Raillard and Farid Mokart. That ended badly after 17 months when the pair quit to launch a start-up backed by Vincent Bollore.