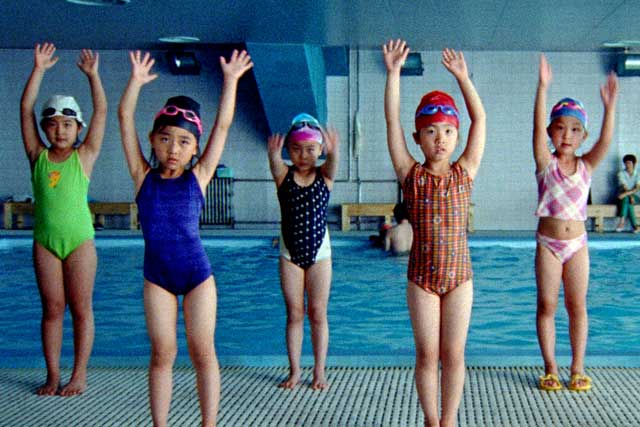 You can almost smell the perspiration on much of the advertising that is currently on its final lap in the run-up to the Olympic Games. Perhaps, though, this collective effort might have benefited from a bit more inspiration.
"I've seen nothing remarkable and the work overall is pretty poor," Andy Cheetham, the creative director at Cheethambell JWT, observes. "It's been more like a series of corporate videos."
Leon Jaume, the WCRS executive creative director, says: "You faint at how much all this is costing - and often for very little return."
Steve Henry, the creative consultant, is equally downbeat. "What we're seeing is symptomatic of the play-it-safe mentality of the UK industry at the moment," he complains. "The result is that everybody's Olympic ads look like everybody else's."
Dave Trott, the creative director at CST The Gate, bridles at the formulaic approach. "All we seem to see are feet on the starting line, the starting gun going off and somebody hugging somebody else at the end," he says.
Just why so much Olympic advertising is condemned to anonymity among the chasing pack, leaving only a handful of contenders for the medals, may be down to a number of factors.
Some suggest it has something to do with the Draconian rules about what images can be used in Olympics-related advertising and what those ads can say. Some reckon many advertisers have forfeited entertaining advertising because of the need to feature all the athletes signed up to them.
Others believe it is a big ask of creatives to produce advertising that can demonstrate a brand's relevance to an event in which everything else is of secondary importance to the sporting contests.
Amid such mediocrity, advertising's potential gold medallists shine through. "Meet the superhumans", Channel 4's powerful and moving evocation of personal triumphs, is proving the pace-setter.
Damon Collins, the Joint founding partner and former executive creative director at Rainey Kelly Campbell Roalfe/Y&R, where he worked on the BBC's Olympic campaign, believes its effectiveness lies in its gritty truthfulness. "It takes a brave client to agree to something like this," he declares.
Jonathan Burley, the executive creative director at CHI & Partners, says: "Put this ad alongside a McDonald's spot in a commercial break and it would blow it out of the water."
Running that spot close could be Saatchi & Saatchi's film for Visa in which Usain Bolt, the world's fastest man, races a passer-by from Heathrow to the Olympic Stadium, only to find his rival is the man firing the starting gun for his race.
"The film isn't just well-structured but there's a clear role for the product within it," Russell Ramsey, JWT London's executive creative director, says.
A big criticism of much Olympic advertising is that it fails to make a connection with the brand. Ramsey cites Leo Burnett's "we all make the Games" spot for McDonald's, a major sponsor, which focuses on the people behind the Games.
"It's just a celebration of the Games with the brand attached to it," he argues.
Procter & Gamble's "proud sponsor of mums" activity through Wieden & Kennedy seems to be the most polarising of the offerings.
Trott points to the P&G spot as a neat way of uniting a number of products within a single campaign. While Jaume comments: "It certainly brings a lump to your throat. Whether that's emotion or vomit is another matter."
CREATIVE HEAD - Russell Ramsey, executive creative director, JWT London
"We are coming into the Olympics on the back of the Diamond Jubilee, when every ad and product seemed to have a Union Jack attached to it.
"That has merged seamlessly into the Olympics. The result is that the advertising doesn't have a distinctiveness. A lot of it just feels like an extension of the Jubilee work.
"Of course, there are limitations on what you can do with Olympics advertising, particularly with the strict rules that control it. But it's no different from Christmas, when we have to create something special out of snow, Christmas trees and presents."
CREATIVE HEAD - Damon Collins, founding partner, Joint
"Good work around the Olympics will always be the exception rather than the rule. Coca-Cola has done some innovative things tied in with its sponsorship with its 'move to the beat' campaign and events around the torch relay.
"But if you are McDonald's or Cadbury, it's very tough to create Olympics work that's relevant and you don't have many tools with which to do a good job.
"For one thing, there are lots of rules about what you can and can't do. For another, the Olympics are all about athletes doing athletics. It's hard to be different and relevant."
CREATIVE HEAD - Leon Jaume, executive creative director, WCRS
"In Cannes this year, I heard the former Olympic gymnast Nadia Comaneci say she has always believed the Games to be just about the athletes. Her sponsors won't have liked to hear that - but it's true.
"Advertisers should only be involved in the Games if they can show they have a real role to play. That's why I like the UPS campaign, because when it talks about its involvement in the logistics at the Olympics, it also helps convince any watching office manager that it can handle his parcels from Chicago.
"Given what it costs to run Olympics-related advertising, you have to ask whether the return justifies it."
CREATIVE HEAD - Jonathan Burley, executive creative director, CHI & Partners
"The Olympics are a crowded market in which it's very difficult to stand out. McDonald's is trying to make the most of its sponsorship, but a lot of what it does gets lost in the ether. And when every other Olympics ad seems to feature either Jessica Ennis or Usain Bolt, you can't distinguish one from another.
"I think P&G's 'proud sponsor of mums' campaign is among the best of the crop. It is based on a real insight into how parents feel about their children and is a lot less shoehorned than most other Olympics work."