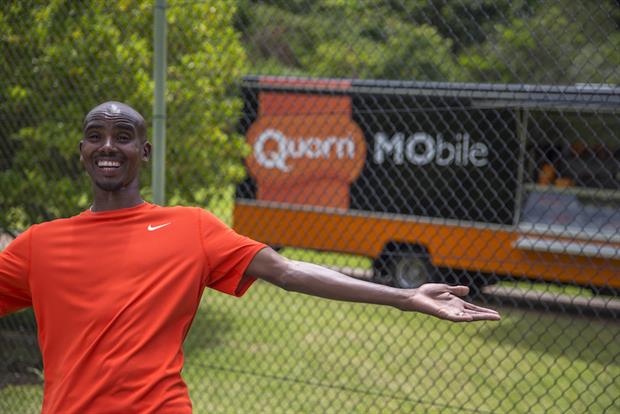 Athletes' sponsors face congratulatory messaging and retweet ban
British athletes' personal sponsors face being banned from congratulating them on winning gold medals or even wishing them "good luck" at this summer's Olympic Games, under rules drawn up by the British Olympic Association.

The BOA says the rules will prevent ambush marketing by non-Olympic sponsors that could jeopardise future funding for Team GB.

The rules issued to athletes have been obtained by The Times and state: "Your personal sponsors – or any other commercial organisations – are not allowed to use your image in advertising, or any promotion on social media, during the Games period unless this has been agreed with the BOA.

"Deemed consent will not permit advertisers to create an association with the Games, Team GB and/or the Olympic movement; retweet any Team GB tweets at any time, or retweet athletes' posts (which relate to the Games) during the Games period; and/or reference athletes' participation in the Olympic Games, including by way of congratulatory messaging during the Games period."

Athletes will also have to sign an agreement that states they could face action if they cover the adidas logo on their Team GB kit.

Source: The Times
Thomson and First Choice brands to head into sunset
Tour operator brands Thomson and First Choice will be scrapped by Tui, Europe's biggest holiday company, as it installs a "one-brand" strategy across the continent.

Tui's German boss, Fritz Joussen, took sole charge of the company earlier this month after Peter Long stepped down as joint chief executive.

He told The Sunday Times that Thomson and First Choice would be phased out starting next year, and the remaining high street travel agents, planes and websites would be rebranded with the Tui name.

Thomson started offering cheap package holidays in 1962 and became Britain's biggest tour operator in the 1980s.

Source: The Sunday Times
Sainsbury's Argos ambitions threatened by competing bidder
Sainsbury's is expected to ask for an extension of the Tuesday deadline to table a firm bid for the owner of Argos following the emergence of a £1.4bn rival offer from South African retail group, Steinhoff.

The request for more time from the Takeover Panel would come from Sainsbury's with the agreement of Argos's parent, Home Retail Group (HRG), and would likely propose 18 March, the same date for Steinhoff to make a firm bid.

If the Takeover Panel did not grant an extension then Sainsbury's chief executive, Mike Coupe, will be forced to either raise his £1.3bn cash and shares offer – which some analysts expect – or walk away.

But the aggressive South African company is a serious rival for HRG because it already owns Bensons for Beds and Harveys in the UK plus Conforama in France as well as discount chains in Africa and Australasia.

Source: The Guardian
'Ride me all day for £3', 'Are you beach body ready?', 'Taste the Bush', 'The only Aussie we don't want to get out'. These four ad taglines and their accompanying imagery caused serious offence in 2015, and grabbed the nation's attention for all the wrong reasons. But, does the old adage that all publicity is good publicity ring true in these cases? Do people like to feel outraged to some extent, or are we reaching the point where bad-taste ads put consumers off a brand for good?
High-profile hacking cases and daily bombardments of unwanted marketing interventions in personal browsing and leisure time are forcing consumers to rethink what data they share and with whom they share it. Marketers have to reframe the data issue.
If you watch one video today...
...then don't watch a video, listen to our latest Marketing Mind podcast. Hosted by editor Rachel Barnes and featuring planning partner from BMB, David Bain, and features editor Rebecca Coleman, this month's episode explores good and bad taste in advertising (including one creative's view on the most tasteless campaign she's ever produced).