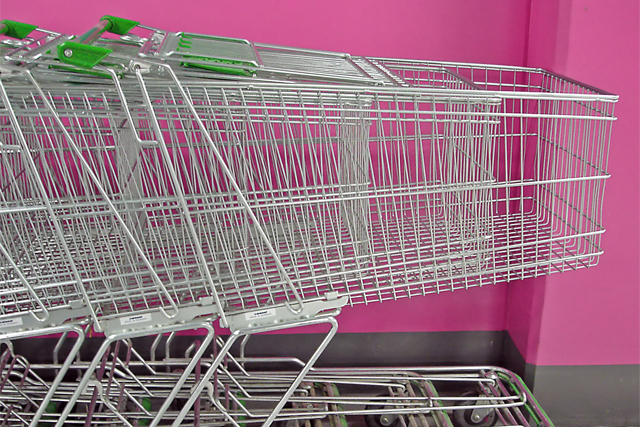 This summer's Olympic Games may have produced its fair share of medal winners, but debate is still raging about whether official Olympic brand sponsors emerged victorious.
Officially London 2012 gave the UK economy the boost it needed to come out of its double-dip recession. According to the Office of National Statistics (ONS), UK gross domestic product (GDP) grew by 1% in the three months from July to September - the biggest quarterly increase in four years. ONS also said that Olympic ticket sales added 0.2% to the quarter's GDP.
However, even the ONS said that, beyond the effect of ticket sales, it was hard to put an exact figure on the Olympic effect, despite the fact that many have tried. Figures compiled by retail analysts at Nielsen suggest this effect had sparked a junk food binge, with sales of fizzy drinks, sweets and crisps rising 10% in value compared to the same period last year.
However, research conducted by SymphonyIRI Group for the period running up to and during the Olympics and Paralympics tests the theory that the Olympics had a big impact on such sales.
In fact, taken by category, volume sales of crisps and snacks (not including nuts), plus confectionery (including assortments) and carbonated drinks (excluding energy brands), were falling year-on-year (YoY) by 3% over the period six weeks before the Olympics.
Growth increased by 1.1% for the three weeks across the Olympics and then went into decline again for the six weeks following the Olympics, by -1.3%. So we have not turned into a nation of permanent convenience food junkies.
Average weekly volume sales of these products were -6% lower for the six weeks after the Games than in the six weeks before, although it could be argued that some of this effect was also seasonal.
The weather also had an incontrovertible impact on sales of all kinds of groceries, not just some convenience foods. This impact must also be factored into any assessment of how much of a boost London 2012 delivered. Britain suffered one of the wettest summers since records began, according to the Met Office.
SymphonyIRI weekly unit sales data from all outlets during this time showed top line trends varied much more in line with the weather than with the timing of London 2012, as it improved for the fortnight before and during the Olympics (when the sun came out) and then deteriorated again leading up to the Paralympics.
Total sales during the period peaked at 2.4% higher in the week that contained the hottest day of the year compared to figures during the same week from the previous year.
Seasonal sales trends become even clearer when looking at categories that are normally affected by weather, such as insect repellent, which showed a 14 point increase between the average volume trend before and during the Games in line with rising temperatures.
Indeed, average repellent sales were down -8.2% YoY in the six weeks before the Olympics. A 6.1% YoY upsale was recorded during the Games, but this rocketed to 27.7% afterwards as temperatures continued to climb. The same effect can be seen for juices and squashes, first aid dressings, antiseptic creams and even olive oil for salads.
Stripping out other seasonal affects like the weather, we can certainly see that the Olympics were not necessarily the massive sales catalyst that some might have hoped for. However, some categories did get an Olympic lift.
Men's vitamins and minerals saw a 15 points rise in average volume trend before and during the Games, similarly there was an 8 point gain for topical analgesic products and smoking cessation products benefitted from a 5 point gain, perhaps as a result of consumers being inspired to get fit and do more physical exercise. Trends over this particular period in categories like these are hard to explain without a real Olympics effect.
It was those brand owners who capitalised on official sponsorship deals that made tangible gains from marketing their strong association with the global event. Take for example the television advertising campaign, Bedroom Olympics, from Durex. This brand grew sales of its Play lubricating jelly and its vibrator rings.
Cadbury, which was one of the official Olympic brands and the official treat provider, helped grow volume sales of confectionery assortments in major multiples by 45% YoY over the three weeks to 18 August 2012 with its promotional packs of Heroes chocolates. Its themed Olympic chocolate medallions: the Dairy Milk Bronzed Crème Crunch, Silvery Crème and Nuts for Gold have reached 2.4 million so far with a sales value of £2.3m, proving Olympic success.
Dairy milk Bronzed Crème Crunch, Silvery Crème and Nuts for Gold helped boost overall sales for Cadbury block chocolate, which grew by 8.1% in volume against the block chocolate market growth of just 1.4%. This gave Cadbury a volume share increase of 2.7% to almost 44% as value share grew by 3.6 points to just over 42%.
These increases could be attributed to huge promotions, but Cadbury was the only brand owner that specifically targeted the Olympics with its marketing and since total sugar confectionery volume sales fell among major multiples by -3% over the same time period, it is more likely that sales trends moved in Cadburys favour helping it to steal market share from other sweet manufacturers.
While the Olympics may have had a positive effect for some brands, where they gained some competitive advantage, it remains to be seen if it brings long-term tangible returns on their investments.
Sales increases in some categories like convenience foods and confectionery over short periods like the Olympics does not a country of convenience food junkies make.
Tim Eales, director of strategic insight, SymphonyIRI Group