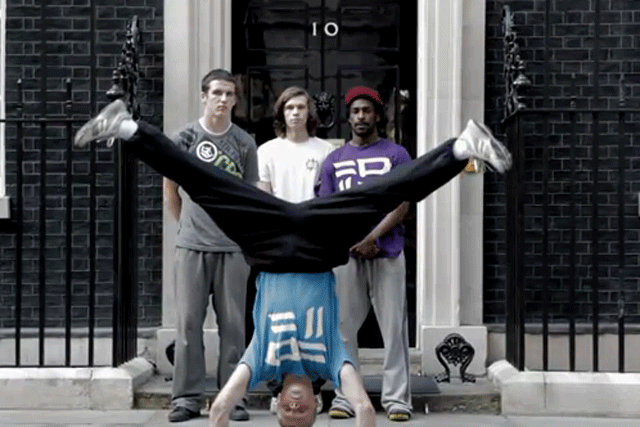 The campaign, created by integrated agency The Tailor of Shoreditch, involves a number of experiential events to encourage young people to take over spaces and take part in activities, such as dance, photography, skating, football or playing in a band.
The activity will then be filmed and uploaded to various social media channels, with a view to creating a viral campaign. It will be supported online with a website encouraging local space owners to open up spaces to young people.
It is believed there will also be an iPhone app with a somewhereto_ branded frame for users to capture the activity.
It kicked off the campaign by filming free runners at 10 Downing Street.
The activity will run until September 2012 and forthcoming events include The Clothes Show Live and the Olympic test events. It also plans to host "dream space" events in other locations, potentially the BT Tower in London, Blackpool Tower and the Eden Project in Cornwall.
Somewhereto_ is run by youth engagement agency Livity, in partnership with Channel 4 Education and funded by Legacy Trust UK.
Follow Sarah Shearman on Twitter @shearmans