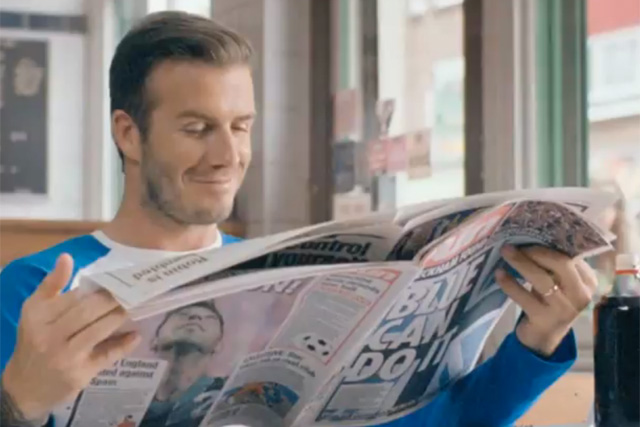 The ad, created by agency Sid Lee and featuring David Beckham, inspired nearly 22,000 Facebook shares and was mentioned in 16 blog posts.
BMW has been perhaps the most successful of the sponsors with three appearances in the top 10 chart.
The three ads from BMW managed a total of 21,355 shares between them, the most shared accounting for more than 18,500 of their all-time total.
Two ads from P&G also made the chart, managing combined total shares of 20,370 - including only one share on a blog post.
The chart, produced in conjunction with Unruly, ranks ads according to the number of times they have been shared on Facebook and the blogosphere.
1. Adidas 'take the stage' by Sid Lee
All time: 22,006 shares

2. BMW 'on the beach' created in-house
All time: 18,578 shares

3. P&G 'to their moms, they'll always be kids' by Wieden & Kennedy
All time: 11,584 shares

4. P&G 'best job' by Wieden & Kennedy
All time: 8,786 shares

5. British Airways 'boy'
All time: 8,039

6. Coca-Cola 'move to the beat' by Mother
All time: 5,822 shares

7. Panasonic 'London 2012'
All time: 1,507 shares

8. BMW 'man and machine' created in-house
All time: 1,466 shares

9. BMW '3 series' created in-house
All time: 1,270 shares

10. BT 'London 2012' by AMV BBDO
All time: 1,006 shares