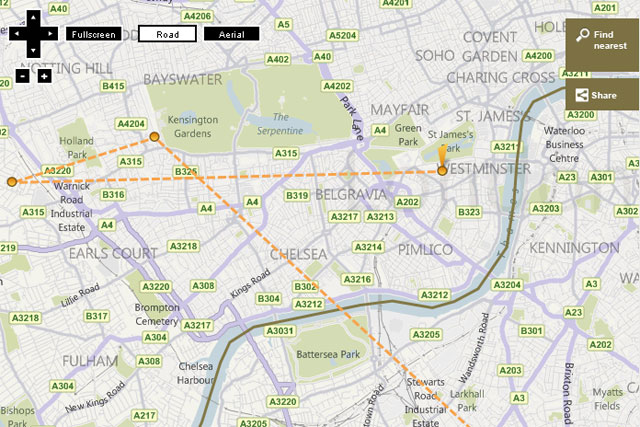 The Olympic torch route arrives in the UK on 18 May and begins its 70-day journey the next day.
The torch will visit landmarks including the Giant's Causeway and Stonehenge as part of its route across every region in the UK.
Locog said the Olympic torch will come within 10 miles of 95% of people in the UK, Isle of Man, Guernsey and Jersey and will pass through 1,018 places.
Coca-Cola, Lloyds TSB and Samsung are the sponsors of the torch relay, which ran programmes to find its torchbearers.
The torch will be carried by 7,300 nominated torchbearers along with 700 athletes and celebrities. Each torchbearer will carry the flame for about 300m.
Sebastian Coe, chairman of Locog, said: "Today we bring the Olympic Torch Relay to life, with thousands of inspirational people from all over the UK being confirmed as Torchbearers.
"We hope local communities come out and line the streets to cheer on the Torchbearers, and celebrate the Olympic Games coming to the UK."
Jeremy Hunt, secretary of state for culture, Olympics, media and sport, said: "This is a big day in the Olympics preparations.
"The Torch Relay will now come to life for millions of people. The excitement will be increasingly infectious as people all over the UK now start to plan where they're going to go to see the Olympic Flame and cheers on local Torchbearers."
Follow John Reynolds on Twitter @johnreynolds10