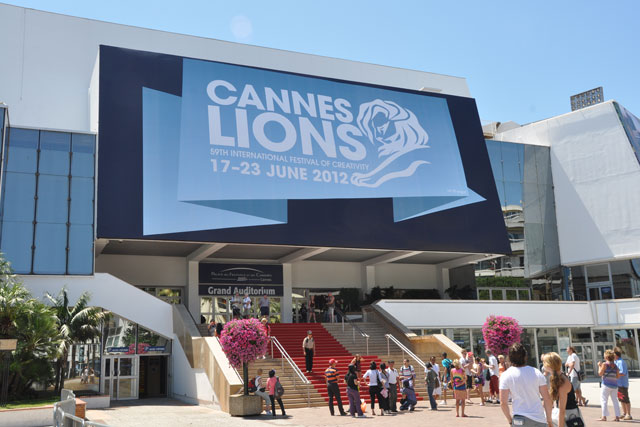 DIAGEO: 'Avoid forensic ROI analysis of branded content'
COCA-COLA: A digital and cultural revolution
KRAFT: Use technology to turn routines into rituals for 'Millennium Moms'
TWITTER: The real-time 'marketing moment'
GENERAL MOTORS: Can clients and agencies be friends?
Most industries have global meeting places. For advertising agencies, media owners and, more recently, brands, that rendezvous point is the Cannes Lions Festival. 'It's the Olympics of advertising,' IPA director general Paul Bainsfair observed, mulling the global nature of the event – delegations came from more than 90 countries – and the competitiveness between the countries for its awards.
Celebrating creativity remains the festival's raison d'être, but recurring themes were whether creativity sells product, how branded content can reach the parts that advertising doesn't, real-time marketing and that perennial issue of client-agency relationships.
Mars, this year's Advertiser of the Year, is adamant about the direct link between creativity and sales.
'We're here to accept this award because we're firm believers that creativity and sales effectiveness go hand in hand,' Mars global chief marketing officer Bruce McColl told Marketing. 'Our challenge is we need to reach millions of people across the globe and to do that you need to be able to stand out and engage, humour and surprise them.'
The business case

In more hard-headed terms, 'creativity drives better business performance', Diageo chief marketing officer Andy Fennell told delegates (see below). 'The presence of Diageo here in Cannes is evidence that you can sell more (product) at higher prices if you are very creative,' he said.
The definition of creativity is changing, however. The message linking several talks last week was about making a difference to the world. Former US president Bill Clinton focused on this theme, urging advertisers to understand the role they play in communicating to people at large (see below).
Brands must pick their moment carefully if they are to be relevant in a consumer's life. Lauren Weinberg, Yahoo!'s vice-president of research and insights, observed 'an emerging movement for [family] moments' in which brands can play a part (see below).
Throughout last week's Cannes Lions Festival, as award after award was handed out, the brands and their agencies that have seized these moments were there to see.

Here we select the best of the brand speeches for
DIAGEO: 'Avoid forensic ROI analysis of branded content'
Diageo is a leader in branded content. However, its embrace of the medium has led the company into a space it had not envisaged: media ownership.
The question, posed by Diageo chief marketing officer Andy Fennell (pictured) to Cannes delegates, was: can every brand be a media company? 'Yes, but not (as) the primary objective - as a consequence of doing great marketing... that is our pursuit,' he said.
Branded content changes the rules of marketing. For one thing, the brand doesn't have to be overtly present. A Johnnie Walker 90-second documentary on McLaren F1 racing drivers Jenson Button and Lewis Hamilton at the Monaco Grand Prix deliberately kept the branding unobtrusive.
When Smirnoff wanted to engage black Americans, it ran a DJ competition to gain the attention of a hard-to-reach audience.
Branded content can even register in economically stricken countries. A Greek version of the Johnnie Walker film 'Keep walking', launched on Facebook before TV, was 'praised for generating optimism in a country that really needs it now', said Fennell.
Diageo's efforts have led it to find new partners. While ad agencies 'remain our source of creative ideas, you need to go to a Shine or Endemol (to produce this kind of content), not just the production department of the agency', he added.
Branded content is about 'selling more drinks' for Diageo, but Fennell advised against 'looking to do two-decimal place ROI analysis' on the discipline.
COCA-COLA: A digital and cultural revolution
The digital communications revolution currently under way demands a massive shift from marketers, Coca-Cola chief marketing officer Joseph Tripodi told Cannes delegates. As he delivered his speech on 'The journey to shared value', he explained that 'sharable' communication was at the brand's core as consumers move beyond brand loyalists to become brand advocates.
'It's not just about pushing stuff out as we've historically done. We have to create experiences that perhaps are had only by a few, but are compelling enough to fuel conversations with many.'
The 'journey' also included building cultural leadership, he said. 'The way we communicate is creating a revolutionary culture across the world. A culture that is highly informed, empowered and instantly connected to sympathetic friends and allies everywhere, all the time. It creates a place where mob rules.'
Tripodi added: 'This has huge implications for brands, and the way we engage with people. Even in revolution, our brands are still part of the cultural landscape.'
Tripodi went on to defend Facebook, referring to the recent 'hysteria' that had surrounded the value of Facebook as 'short-termist'. He called on marketers to come together to 'design unique solutions for a unique platform'.
KRAFT: Use technology to turn routines into rituals for 'Millennium Moms'
Mothers have always been a prime target for FMCG firms, but technology is shifting the way brands approach them.
Mobile is the game-changer, said Kraft Foods' vice-president of global media and consumer engagement, Bonin Bough (pictured), at the Cannes launch of a global survey of mothers' relationships with technology, conducted by Yahoo! and Starcom MediaVest (SMG).
While TV is 'more important than ever' in influencing purchases, Bough said '50% of recipe sites are accessed in-store and on mobile. It's also an impulse device'.
Brands are resetting the way they think about mothers. 'We are seeing the emergence of the 'millennium mom' (who) is very comfortable with technology as part of their routine.'
Bough was speaking alongside Coca-Cola discussing findings from the 'Brave new moms: navigating technology's impact on family time' survey.
A key opportunity for brands, SMG's VP and global director Adam Kruse said, was to elevate family routines to 'more meaningful rituals', as in the case of Kraft's 'Big fork, little fork' campaign (pictured).
TWITTER: The real-time 'marketing moment'
Adapting campaigns 'for the moment instead of planning for the future' was the central theme for Twitter chief executive Dick Costolo (pictured). Making a bid for brands' attention, his speech marked Twitter's debut as an official participant at Cannes.
'The reality of the world now is that friction between time and space has been obliterated,' said Costolo. 'Through the immediacy comes emotion ... Twitter brings you closer.'
He cited Burberry as one of the brands' doing 'a great job of leveraging this world': it tweeted photos of London Fashion Week models heading to the runway before the audience could see them.
Costolo also held up the Ridley Scott film Prometheus as a way to 'use the platform to create the conversation' as well as the 30-second spot. At the end of April, a promotion for the film included an ad using Twitter reaction to the trailer shown in an earlier ad break. 'What does it mean when the conversation itself is the canvas?' added Costolo.
GENERAL MOTORS: Can clients and agencies be friends?
Famous for having revived the fortunes of Porsche and Hyundai, Joel Ewanick, GM's global chief marketing officer (pictured), acknowledges the role agency Goodby Silverstein & Partners, has played.
'We are tough on each other,' he said, co-hosting the final seminar at Cannes with agency co-founder Jeff Goodby. 'We don't like taking risks ... but that is the nature of car companies.'
Goodby has challenged this, helping Ewanick with Porsche and Hyundai. So, when Ewanick inherited 'a mess' at troubled GM, he handed the Chevrolet work to Goodby without a review.
BILL CLINTON ON...
...How advertising can build a better world
Advertisers can help build 'co-operative networks of communication around the world'. They are skilled at putting facts together in a way that explains the issue at hand and what consumers can do about it.
...Why communicators will have a profound influence on the next 30 years
They can make people feel that they can create positive change. The world will increasingly be one that is built on consent.
...Why advertisers can empower people
They can fire people's imagination and fill their brains as well as their hearts. Overcoming inherent resistance to hearing information that people don't believe is the advertiser's stock in trade.
CANNES STATS
11,000 delegates
10.5% up on last year
THREE BIGGEST DELEGATIONS US, UK, Brazil
Source: Cannes Lions Festival