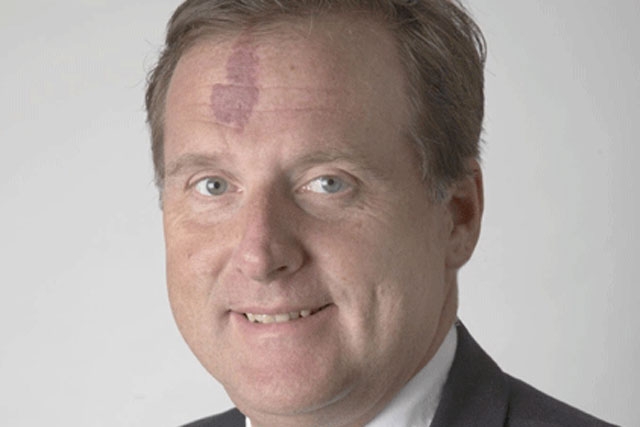 The headline results do not include the £19.6m sale of PR firm Bell Pottinger to Tim Bell or the loses of Bell Pottinger Public Advocacy, a division not acquired by Bell that is being closed following the sale.
Once the sale and closure are accounted for, Chime posted a pre-tax loss of 41% for the six months, to £6.7 million.
Chime's advertising and marketing services, which includes VCCP as well as youth marketing business Rough Hill and financial services specialist Teamspirit, achieved a headline 10% lift in operating income to £24.4 million.
However, operating profit for the division fell 39% to £1.8 million, attributed to investment in expansion in Spain and Australia, and in its nascent VCCP Content business.
Christopher Satterthwaite, chief executive of Chime, told Campaign had the investments not been made, margins for the division would have been close to the group's 15% target.
He pointed to significant new business wins for VCCP of Muller, Just-Eat and Macmillan Cancer Support, which has helped propel the agency to third in Campaign's new business rankings, as proof VCCP was "going great guns".
He added: "We expect advertising profits to normalise in the second half of 2012 and to return to growth in 2013."
Transition from PR to communications and sports marketing
The half yearly results come amid a major transition of the group, from being a diversified business with an emphasis on public relations, to being an international communications and sports marketing business.
Chime's sports marketing division, which was rebranded CSM Sports & Entertainment during the period, delivered 39% like-for-like growth in operating income and 161% like to for like growth in operating profit.
The "strong performance" was largely attributed to involvement in London 2012 Games, where the division has been working with LOCOG across the board, including: in-stadium presentations of 18 Olympic and eight Paralympic sports, managing the attendance of 40,000 guests through hospitality programmes, rights sales on behalf of GB Olympic sports' National Governing Bodies and the building of sponsor facilities.
Satterhwaite said: "CSM has worked with 15 IOC and Locog sponsors during the Olympics and Paralympics, and it has been an excellent contributor to this division."
Cautious outlook for UK
Looking ahead, Satterthwaite said: "Despite difficult overall economic conditions we anticipate continued growth in our sectors and in our businesses and, as such, the long-term outlook for the group remains very good."
The chief executive cited further expansion for VCCP in Brazil as the next focus, on the back of the successful establishment of its CSM sports network.
Closer to home, Satterthwaite warned the UK marketplace was "flat at best" and said the ambition had to be on "winning marketshare". He identified VCCP Content as another UK growth opportunity, believing changes in the media market are set to shift the focus onto media optimisation in the coming years.
"We are not getting into media buying, but clients demands for media optimisation are set to have the same impact search has had. The ability to optimise a media presence digitally will become a core skill."
Follow @DurraniMix