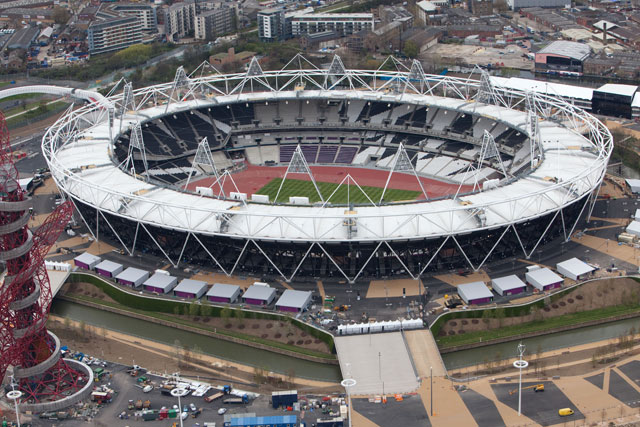 Who's bothered?

Overall, the typical Briton is showing restraint and nationally only 7% admit to being 'very excited' with a further 25% 'excited' about the Games.
There are big regional differences in excitement levels for the Olympics with Londoners and those living in the South East the most excited.
Forty percent of Londoners and a third of those living in the South East are 'excited' or 'very excited' about London 2012. This falls to around one in five of Scots and a little more than that in the North East and North West of England.
Given venue locations and constant Olympics related reminders that Londoners are exposed to - whether through Olympics work-at-home practice drills to test IT, commuting past the Olympic Park or striking bus drivers - the Olympics are very much top-of-mind for Londoners in a way that simply isn't the case for people living in other regions.
Should low-levels of excitement concern brands?

With certain brands investing so heavily in Olympic sponsorship they need to realise a significant return on investment to make sponsorship worthwhile. Should brands therefore be worried that the current lack of national excitement will act as a barrier to success?
Our analytics discovered that even individuals who identify themselves as 'indifferent' to the Games are just as likely to visit a brand's Olympic specific webpage as those who are 'very excited'.
While consumers may be sceptical about global events, things such as the Olympics will always be intriguing enough for people to talk about them both offline and digitally. As consumers have more conversations about the Olympics they often seek out new information to feed these conversations and frequently this means visiting sponsors' websites.
As a result brands could be at the start of a powerful feedback loop whereby individuals start talking about London 2012, they visit sponsors' websites, which excites them about the Games, leading to the person being more aware of Olympic-branded marketing, allowing the loop to repeat itself.
Sponsors should also be comforted by the fact that even consumers who claim to be 'indifferent' to the Games have still spent approximately £45m on Olympic tickets. This means that many of those who claim not to be interested in London 2012 are spending a lot of money on an event they say they're not that bothered about.
The online Olympic conversation

Through monitoring social media conversations it is clear that UK consumers are in fact being stereotypically British and downplaying their expectations about the Games in the hope that they will be pleasantly surprised once London 2012 gets underway.
The arrival of the Olympic flame in the UK on 17 May, and the start of the Torch Relay, triggered a flurry of anticipation about the Olympics that is currently rippling around the UK. By 18 June, the average Games-related daily buzz within social media had trebled from early May.
In comparison, social media conversations around the Diamond Jubilee didn't hit this growth rate until the day before the Jubilee weekend celebrations kicked-off.
More tellingly, as the opening ceremony gets closer the tone of the conversation has shifted, with British consumers now making an emotional attachment between themselves and the Games.
Phrases such as 'looking forward', 'can't wait' and 'amazing' have ramped-up in the last few weeks, which can only mean good things for brands that have invested so heavily in the Olympics.
What next?

In the next article we will focus on how London 2012 has been billed as he first 'Social Olympics', looking at what this means for brands and who has best capitalised in the run up to the Opening Ceremony.
Background
Starting in May, two months before the London 2012 opening ceremony, GfK NOP has been analysing surveys, social media monitoring and digital behaviour tracking to discover 1) how people in the UK are interacting with London 2012 and 2) how brand's sponsorship of the Olympics has impacted and influenced consumers.
Will Youngman, digital consultant, GfK NOP