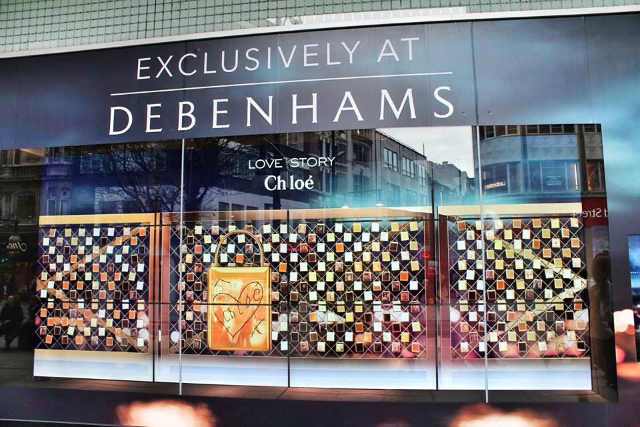 The experiential campaign, created by OMD with Fuse Sport + Entertainment and urban artists Greyworld, gives a virtual experience of the famous Parisian habit of couples sealing their love with a padlock on the Pont des Arts bridge.
In Paris the behaviour is so popular that part of the bridge railing collapsed in 2014 under the weight of padlocks.
Visitors to the virtual bridge can take a selfie and write a personalised message onto a digital padlock through an interactive touchscreen.
The padlocks are then added to the virtual bridge, which will be displayed in the Debenhams Oxford Street window.
The campaign uses social channels to amplify the message, sharing on Twitter and Instagram with the hashtag #DEBSLOVESTORY.
All entrants are entered into a prize draw, the winners taking the chance to add a real padlock to the real bridge with a trip to Paris for two.
People unable to make the trip to Oxford Street can add padlocks at the Debenhams Love Story website.
Dan Clays, managing director at OMD UK, said: "This campaign is a genuine first in the fragrance category.
"Inviting people to help re-create an iconic symbol of romanticism and Paris at the heart of London's central shopping area brilliantly mirrors the essence of the brand in the perfect environment, and we are delighted to have worked together with Coty UK to bring this to life."
Eleanor Bares, marketing manager at perfume company Coty UK, said: "Two key trends within the fragrance category are fragrance personalisation and novel retail experiences.
"By re-creating a digital Pont des Arts we have been able to provide both of these experiences to our consumer."