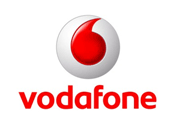 Vodafone is thought to have seen at least five agencies at the initial chemistry meeting stage but has knocked MPG, Universal McCann and Walker Media out of the process.

OMD, which has held the UK account for seven years, will now fight it out with Carat, which handles Vodafone in Ireland, for the business.

The pitch will see a renewal of the rivalry between OMD and Carat following the result, earlier this week, of the £650 million Renault/Nissan media pitch.

This saw the car company's business consolidated into OMD across the EMEA region after a contest against the Aegis network.

Vodafone called the UK pitch in June as part of a rolling market-by-market review of its media agency arrangements across Europe.