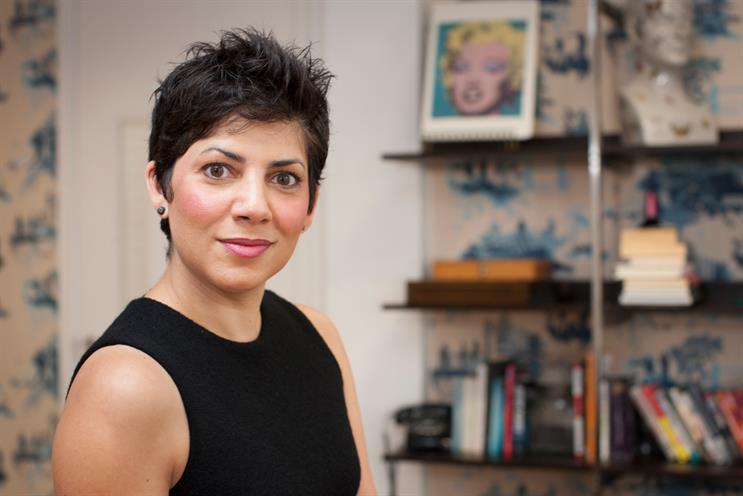 Nikki Mendonça, the president of OMD EMEA, noticed the look of surprise on some faces at the IPA Effectiveness Awards last week when her agency was named Effectiveness Network of the Year.
This was the award's inaugural year and the shortlist included DDB, Lowe, Grey, JWT and Ogilvy & Mather. So for OMD, the only media agency in contention, to walk off with the prize was either a fluke or an indication that things are changing.
Mendonça believes the win is emblematic of how advertising's emphasis has shifted away from creative agencies. "The digital revolution has meant that all this separation between creative and media agencies is a legacy – it no longer holds relevance," she points out. "We are all focused on helping clients grow and the delineation between media and creative agencies is being blown apart."
OMD notably employs creatives for content creation and brings in creative resources when needed. At the IPA event, OMD picked up a gold for its Dacia work in the UK, another gold for Manning Gottlieb OMD's Specsavers activity, a silver for easyJet and a bronze for McDonald's in Denmark.
It follows a difficult year in which the planned merger between OMD's parent, Omnicom, and Publicis Groupe – due to be known as Publicis Omnicom Group – was abandoned in May. But Mendonça claims this had little effect on OMD. "POG didn't really affect us," she says. "We made a decision to just keep focusing on the clients and the business – I didn't let it distract me."
Had the merger gone ahead, OMD could have been merged with Publicis' ZenithOptimedia, leading to a potential fallout. Surely the deal's collapse was a relief? "I don't know if I was relieved," she says. "I just didn't feel it made a huge difference to what I was doing."
So to what does she attribute the IPA accolade? "I think what has got us the award is the ability to truly leverage data to develop more effective campaigns, using that data to develop more real-time ideas – looking at the footfall in stores, bums on seats for easyJet, or orders for brochures and test drives for Dacia," she says. "It is how we are taking the data to change campaigns on the fly to improve effectiveness."
Mendonça has witnessed the transformative effects of the digital revolution on media. The network has built up 65 offices in 56 countries and has clients such as PepsiCo, Apple, Disney, McDonald's and Renault Nissan. OMD is the EMEA region's biggest network in terms of billings, at $18.8 billion in 2013 (according to Recma).
She says OMD's Vision operating system, which was implemented across the network this year, has been designed so that media planners automatically look at the effect of their campaigns on sales rather than the old-fashioned metrics of media coverage and awareness.
To be a fit organisation, you have to make hard decisions. But I think they are necessary to keep us stronger
This has ramped up the focus on effectiveness in a way not previously possible. "Now, we have the data to deliver that kind of accountability. Before, we didn't have the breadth of data to say your £10 million spend has delivered £15 million in sales," she explains. "We now have the ability to give the client the linear relationship between marketing and results."
The daughter of Portuguese-Indian doctors, Mendonça was fascinated with advertising and spent a summer working at Y&R. On leaving college, she took up a job as a TV buyer at CIA Media Networks (now MEC) and went on to become a strategic planner at Leo Burnett.
She believes those years provided a strong grounding in data, such as looking at TV overnights, which stood her in good stead for the digital revolution.
Later, Mendonça was headhunted by the radio network Capital, which she joined as the strategic marketing director. She joined OMD as the business development director in 2002, not long after the network was established. She was hired by Colin Gottlieb, the founder of Maning Gottlieb OMD, who was tasked with building a European network from the media departments of BBDO, TBWA and DDB.
Mendonça was promoted to president in 2007, just before the "worst recession in living memory", which meant cutting the business back. "We needed to make redundancies, but the redundancies fitted in with our vision," she says. "It is one of those things – to be a fit organisation, you have to make those hard decisions. But I think they are necessary to keep us stronger, smarter and fitter."
She loves the diversity in her role, having visited most of the 56 markets OMD operates in: "I get a huge cultural kick out of talking to my senior management in whatever city about their specific problems."
With the POG merger out of the way and the IPA Effectiveness Network of the Year award under her belt, Mendonça is continuing to blur the divide between creative and media networks.