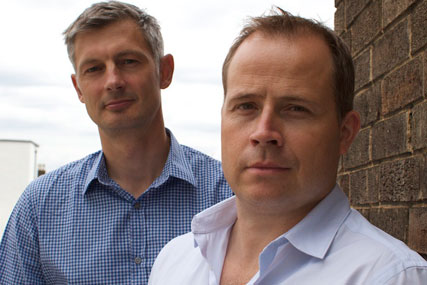 The pair will report to Peter Magnani, director of international clients for OMD EMEA, who said: "Having worked closely with Oliver and Damian during their respective tenures, I'm delighted to see them both promoted to this role.
"They have the right combination of skills and attributes to lead the team, 160 strong and growing, as it continues to provide our international clients with the most effective communications solutions."
Stroh joined OMD in 1999, and spent two years away from London at OMD in Germany as board director, during which time he led the successful local Vodafone pitch in 2005.
He rejoined the international team in 2007 as executive director overseeing the Sony Consumer Electronics Europe account.
Winstanley has also been promoted from his current post of executive director working across OMD international clients including hotel chain Hilton Worldwide and pharmaceutical manufacturer Eli Lilly.
Nikki Mendonça, president of OMD EMEA, said: "These appointments are a just reward for the huge effort and contribution that Oliver and Damian have made to our recent success, especially during one of the most challenging periods in history.
"Their energy, motivation and leadership skills are also exactly what we need to take OMD to the next level."
OMD's international office in the UK handles more than $2bn (£1.3bn) in billings across more than 25 clients including Vodafone, McDonald's and Sony.