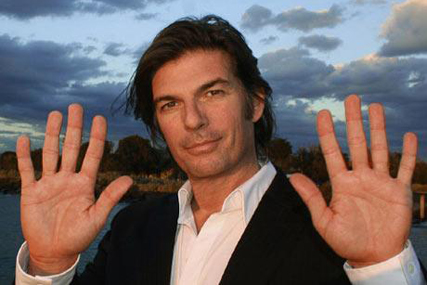 Format reality show 'The Adbreak' will see ten Asian creative hopefuls battle it out over an eight week period to win a creative assignment with an OMG agency.
Hosted by Sean Cummins, creator of the award-winning 'Best job in the world' campaign for Queensland Tourism, he will be joined by many of Asia's most prominent and colourful advertising gurus who will mentor, or barrack, the contestants and pass on industry insights.
Barry Cupples, chief executive of Omnicom Media Group Asia Pacific, describes 'The Adbreak' as a "project that shouts innovation. It promises to be an unprecedented, cost-effective brand and agency showcase allowing OMG clients to bring their brands to life and truly engage with consumers through branded content."
Simon Lockyer, managing director at Ice-TV in Singapore, added, "'The Gruen Transfer' and 'Mad Men' are great ad-industry inspired shows but neither of them identify fresh new advertising talent. 'The Adbreak' will reveal the sharpest creative minds in Asia and celebrate the largely unrecognised calibre of Asian creative talent."
AXN Asia, a pioneer of branded content with Asian productions like 'The Amazing Race Asia', will première 'The Adbreak' in a primetime slot from late Q2 2011.
Ricky Ow, senior vice president and general manager of SPE Networks in Asia, believes that the show will be well-received by AXN's viewers, "This series has all the right elements for a great show – a fantastic showcase of creative brilliance; great entertainment with the competitiveness amongst the talents; and even a sense of pride as viewers root for their own countrymen."