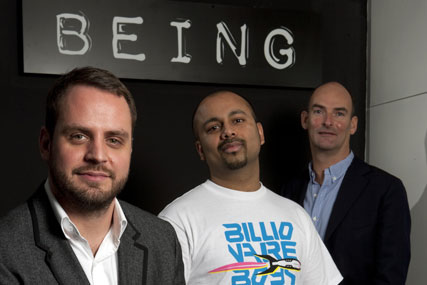 Being, which already exists in Paris and New York, will be led by Tim Bonnet, previously the chief executive of Tequila\London, as the managing director of global clients, and will incorporate the bulk of the operations of both Tequila and Agency.com, which will both be phased out in the UK.
The UK management team also features the managing director Andy Peppiatt, previously the client services director at Agency.com, and the chief strategy officer Indy Saha, previously the head of strategy at TBWA\London.
The majority of staff from the agencies will move across to Being, which launches with a 50-strong team and clients including British Airways, Canon, and Electrolux.
Tequila and Agency.com's remaining staff and clients such as the Army and Carbon Trust will be absorbed into TBWA\London.
Being is positioned as a brand behavioural agency with brand strategy, technology and design at its core.