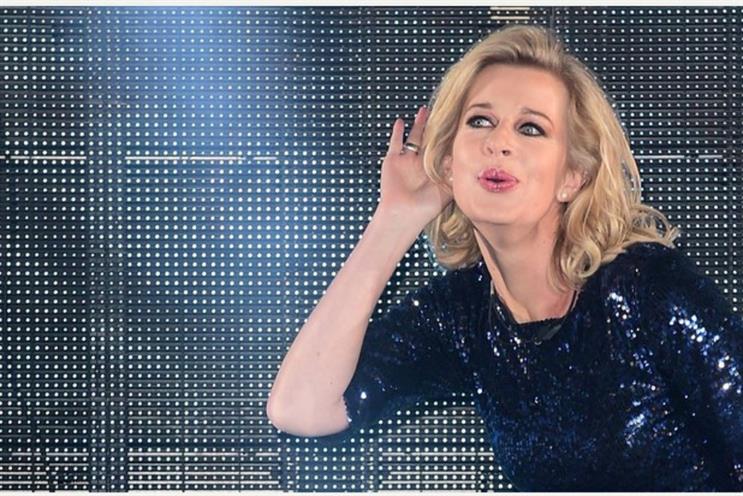 The show's eclectic mix of some well-known names, including Patsy Kensit, Keith Chegwin, Katie Hopkins and Alexander O'Neal, helped ensure a strong start to the 2015 series, averaging 3.3 million viewers (16.3 per cent share) from 9pm at launch.
During Wednesday's launch show, Channel 5 enjoyed a 6.9 per cent share of the all-day audience, ahead of both Channel 4, on 5.7 per cent, and BBC2, which had a 6.5 per cent share. It is the broadcaster's best performance in almost three years and Channel 5's share of 16-34s reached 10.9 per cent.
Outside of the linear broadcast, the launch of Celebrity Big Brother was also the most tweeted about show on TV, generating 419,000 tweets.
Also for the first time, an edited version of Celebrity Big Brother daily highlights show is being repeated on MTV the following day throughout the series.
Anecdotally, this year's Celebrity Big Brother has enjoyed more coverage in the press than recent years, believed to be a response to Channel 5 no longer being owned by the controversial owner of Express Newspapers, Richard Demond.
Viacom, who only officially became the new owner of Channel 5 last October, could only watch on as its new acquisition lost more than £30 million in spend from Omnicom clients in the second half of 2014.
The reasons for the decision by the parent group of OMD, Manning Gottlieb OMD and PHD to move all advertising away from Channel 5 is the source of speculation, but ITV appears to have been the main, if not sole, beneficiary.
Last year, McDonald's was among the top spenders around Celebrity Big Brother. In total, more than 25 major household brands represented by Omnicom Media Group advertised around Channel 5's Celebrity Big Brother 2014, including Cadbury, Citroen UK, Quaker, Peugeot, Co-op, Sainsibury's, Weight Watchers, Waitrose and Virgin Media.
Among the brands advertising around the show this week are McDonald's fast food revivals KFC and Burger King, as well the likes of Pizza Hut, Aldi, BT, BSkyB, 20th Century Fox and match.com.
This year's Celebrity Big Brother has attracted six commercial partners, whose activities include product placement within the house: Gumtree (the7stars), L'Oreal (Maxus), Volvic (MEC), MaxiNutrition (MediaCom), Weetabix (Walker Media), Aquafresh (Mediacom).
An agency trader, at a rival to Omnicom Media Group, said: "Omnicom's strategy to bypass Channel 5 does not work for their clients. The cost of TV advertising is going up, with inflation at 12 per cent year on year in January. The costs of advertising on both ITV and Channel 4 is signficantly up, while advertising on Channel 5 represents good value for money, with CPTs (cost per thousands) down about 11 per cent year on year - probably directly as a result of Omnicom's strategy.
"Omnicom clients should be asking what is my CPT in reaching these young audiences that I am not getting though Celebrity Big Brother, and why am I paying more than my competitors?"