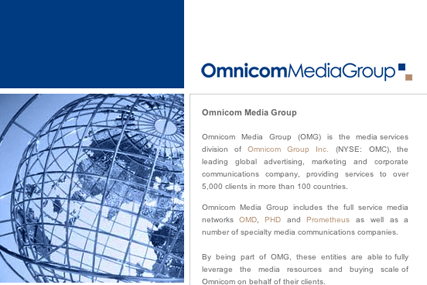 International revenue climbed 9.3% to $1.33bn, while domestic revenue rose 3.9% to $1.59bn. Reports put the company's organic growth figure at 2.1%.

However, net income slipped by 0.6% to $163.4m (£106.2m).

The group, which owns agency networks such as DDB, BBDO and OMD, saw its share price rise to a 12-month high of $43.91 after its results release.

John Wren, chief executive, said on a conference call: "The general business environment continues to stabilise and improve and, as we look at individual countries and regions, we are cautiously optimistic about continued growth."
The US group's results follow "better than expected" results for French group Havas on Monday, which showed a 1.5% year-on-year rise in organic growth.
Omnicom's close rival WPP is set to reveal its first quarter figures on 30 April.