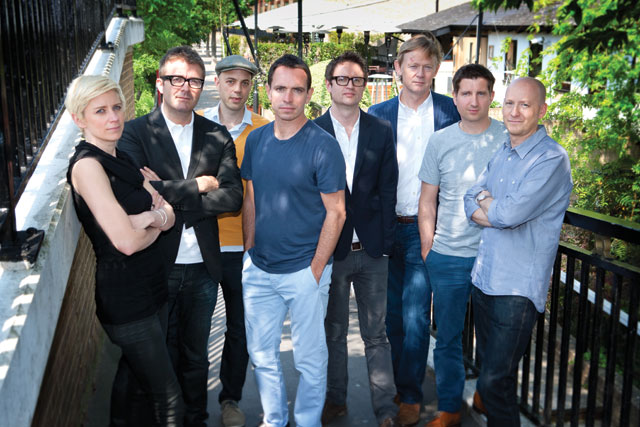 The deal is expected to net James Murphy and David Golding, who hold 25 per cent stakes in Adam & Eve, total payments in the order of £15 million upon the completion of a five-year earnout. Ben Priest could clear a total in excess of £13 million, with the remainder of the shareholding split among other staff.
Adam & Eve staff dominate the new management team – Murphy becomes the chief executive, Golding the chief strategy officer, Priest the executive creative director and Jon Forsyth the chief comms strategy officer. Ben Tollett and Emer Stamp will also take on executive creative director roles.
From the old DDB regime, only the chief executive, Stephen Woodford, who will remain as chairman, and Tribal DDB's managing director, Tom Roberts, continue as part of the new senior team. Discussions with the remainder of the DDB management team are said to be confidential and ongoing.
The deal was signed late on Tuesday night after nearly a year of on-off negotiations and months of speculation.
Adam & Eve/DDB will have combined billings of £270 million, income of around £50 million and 400 staff, and will be based in DDB's Paddington offices.
Client conflict created by the merger includes The Telegraph and Financial Times, Benecol and Flora, and John Lewis and Harvey Nichols. Murphy said that, while discussions would be held with these clients, it was unrealistic not to expect some fallout.
Explaining the deal, Murphy commented: "Our minds wouldn't have been turned to a deal like this for a year or two but, when it was DDB, it was such a good cultural and personal fit, we thought it was too good an opportunity to miss."
He added that it was always the ambition to return to an agency network and that DDB's long history of creativity had made it a more attractive option than other groups that had approached them.