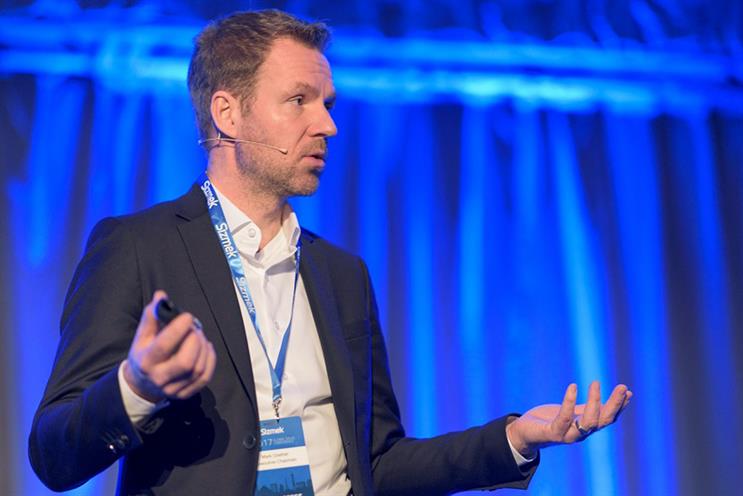 In September last year, the company sunsetted the Rocket Fuel brand – which it had acquired for £103m – named Xaxis-co-founder Mark Grether as its new chief executive and repositioned itself as a purely independent buy-side technology stack.
"Independent because we do not own media, unlike Google's DoubleClick. We also focus just on the buy-side, meaning we help advertisers and agencies, and not on the supply side because I believe you have to pick one or the other," Grether said.
It's so important for Sizmek to be viewed as transparent that it retired the RocketFuel brand due to its association with bot-fraud.
Rocket Fuel's real problem post-scandal, Grether commented, was that it tried to replace agencies with AI.
"The tech is rock-solid, the problem was they tried to sell it as 'you don't need agencies, you just need the AI', which did not resonate in the marketplace," he explained. "The AI was a black box and this did not help with trust."
At the other extreme, other DSPs are telling brands and agencies that they can control everything, pull every lever, which got overwhelming.
So, for the future, Sizmek hopes that its strategy of full transparency, but with the guidance of an AI will hit the sweet spot.
"We're saying, take the AI, not as an automation black box approach, but as a recommendation engine.. Use it to make recommendations to traders so they have insight into how they should run campaigns," Grether explained. "You need to make it simpler so people understand what's happening and they retain control, as opposed to being controlled."
Sizmek is also underscoring its transparency promise by only taking a tech fee, not a commission based on media spend, nor one that depends on arbitrage or kickbacks.
"The advertiser pays for the media... and ideally, pays them directly. We get a tech fee, but we ensure that the entirety of the £100 an advertiser spends on media ends up with the media provider," Grether said.
This is Sizmek's attempt at addressing one of the biggest inherent problems in the ecosystem - that if an agency or vendor is paid a percentage of media spend they are incentivised to spend more money. Or, if the fee is not transparent the agency or vendor has to make their money somewhere.
"As much as I think transparency is required, I think the next step is an honest conversation is how we can align the incentives of the different stakeholders," Grether said. "The industry needs to evolve towards transparency but it takes time."