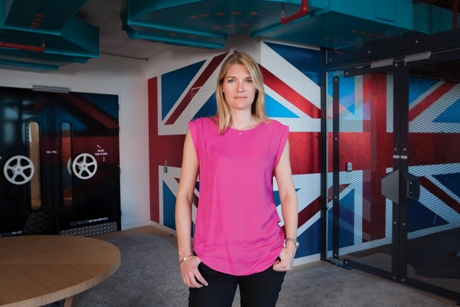 Think about your average weekday morning. After locking up and leaving home, you probably run through a split-second checklist on your way to the Tube or bus.
In my case, the list goes as follows: wallet - check, Oyster card - check, mobile phone - check. Which of these items would you turn around for if you had forgotten them? For me, it's the Oyster card and the mobile phone. The Oyster card gets me to work, which I am sure my boss appreciates, yet it's the mobile phone that really connects me to what is important. My e-mails, daily calendar of meetings, clients and friends who need to reach me, and I need access to the web on the go.
However, the mobile web is still not fully developed to give the best experience for the user. Many websites that I browse are not optimised for mobile, meaning they are developed with the desktop in mind and not the small screen and unique characteristics of a mobile phone. Worse still, most people browsing the mobile web navigate away from sites that are not optimised. In fact, 61 per cent of users are unlikely to return to a site that they had trouble accessing from their phone and 40 per cent of consumers would go to a competitor's site.
Companies are missing out on business - and, more importantly, satisfied customers - if they don't have a mobile site.
My friend Lorna lives in Edinburgh and, every so often, we meet up halfway for a weekend. Last week, we chose York for a weekend in the country. It's about two hours to get to York from King's Cross, and since it is not every day that I venture outside the M25, I was looking forward to the trip north to see my friend.
"Let's see what we get up to when we get there," I said. We have all done it - a bit of planning and research before choosing the destination, then jump on the train and frantically start searching on your phone for a hotel, restaurant or sights to see. (OK, I'm a bit of a last-minute traveller ...)
You say weekend, I say "Tube status". That was the first mobile search of the day. Luckily, I started my day viewing a mobile-optimised site. (The Tube, however, is not so optimised.)
Next, I was hoping to log in to the website where I had bought my train tickets to find my booking details.
Although there was a "light" mobile version of the site, I could not find what I needed, and soon found myself frantically pinching and zooming on the desktop version of the site. Alas, we've all been there. Fortunately, Gmail for mobile has e-mails available in offline mode, so it was the confirmation e-mail that saved me. The train company could have saved me time if its mobile site offered me all I needed while on the go.
Once I was comfortably seated and the train was pulling out of King's Cross, a little voice in my head reminded me: "Now would be a good time to book a hotel." I opened Google Maps to have a look at the town and its orientation. Next, I searched for "Hotels in York" and found a few listings with great reviews on a travel site. Regrettably, when I did a search for the "recommended inn" (I won't name and shame), it did not have a mobile-optimised site and I did not have the patience to work my way through its Flash-heavy desktop site. (You are the weakest link - goodbye.)
I tried another search result for a hotel aggregator and its site worked brilliantly on my mobile. No issues with data connections and large image loading, which was also a plus on this journey through the countryside. This site had a recommendation tool that showed the most popular hotels in York and I ended up booking an alternative hotel. The "recommended inn" missed a sale solely because it didn't have a mobile site.
For the remainder of the journey, I enjoyed the views and did some more searches to learn about the history of York. This is where the mobile site experience really took a turn for the worse. I searched for more information on restaurants and sights to see, but none of the local tourism companies had mobile sites. So I resorted to the next best thing when trying to find information yourself: I asked my friends. I posted a comment on Google+ asking for tips and it wasn't long before I had suggestions on where to eat, shop and what to see.
My journey is just one example, but thousands of potential customers are looking to research, or make a similar purchase, on their mobile devices every day.
By not having a mobile site, companies are missing the opportunity to further drive their business. Mary Meeker, while at Morgan Stanley, made the prediction that, by 2014, the number of mobile users will overtake desktop users. That is in 18 months' time.
This is why I am telling everyone about our www.howtogetmo.com site. It offers four resources to get started. Google's GetMoMeter helps you see how your site looks on a mobile phone. You can also learn more about research insights and get inspired by case study examples. Finally, if you want to get started, but don't know how to build a site, there is a page with vendors who can help you build a mobile site.
So, are you ready to GetMo?
Stephany van Willigenburg is a media solutions specialist at Google UK
POINT OF VIEW
iPhone or Android?
Android - I love my Galaxy Nexus running on Ice Cream Sandwich.
Which brands could knock the iPhone off its perch?
Samsung, and ZTE is one to look out for.
I use my phone most for
Web searches and my e-mail.
The best thing about my phone is
That it's super-fast and then I'm connected to the web - be it for social, maps or browsing.
In five years' time
A phone may not look like those we are used to today. It might be in our car, pen, glasses or goggles, or we might be using teleprompter-style communications systems to talk to each other face to face.
If I were a ringtone
I'd be able to change my ring according to who I was calling and the mood I was in.