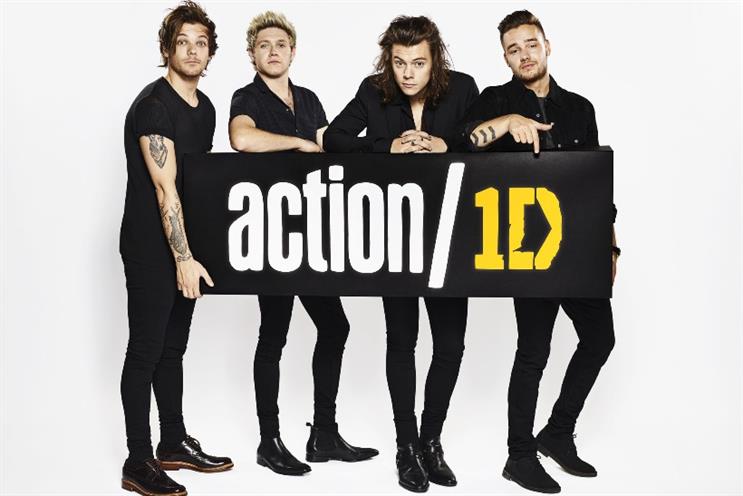 The Action/1D activity centres on a mobile web app, which includes a set of videos of the band calling on fans to take action. Fans can share the content or even submit their own to be included in a final film that will be shown to world leaders at Global Summits in New York in September and Paris in December this year.
It is part of a wider Action/2015 campaign of which charities such as Save The Children are involved and well-known figures such as including Emeritus Archbishop Desmond Tutu, Malala Yousafzai, Sir Richard Branson, Shakira, Ben Affleck, Bill and Melinda Gates and Bono have pledged support to.
The campaign was launched with a film by the band which was tweeted out to its fans.
A statement from One Direction said, "Time and again our fans have shown how creative and powerful they can be when they unite and that's why we want to all join together to speak out and hopefully make a real and lasting change to the world around us.
"Young people really do have the power to help end poverty, tackle inequality and to stop dangerous climate change. Now is the time for us to unite, take action and raise our voices to show that we care about the future of our planet."
Client: One Direction, Action/2015
Agency: Rumpus Room