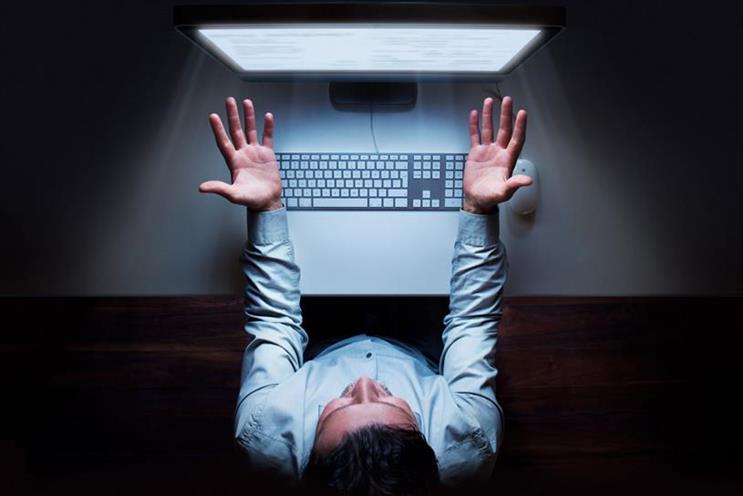 The Internet Advertising Bureau UK's Ad Blocking Report, released today, shows that the number of British adults using ad-blockers has risen to 18 per cent. It was 15 per cent when it was last tested in early June.
The survey found that ad-blocking is more prevalent among men surveyed (23 per cent) than women (13 per cent) and the propensity to block ads decreases with age – from 35 per cent of 18-24 year olds to 13 per cent of those over 55. The majority are doing so on laptops (71 per cent) and desktop PCs (47 per cent).
The way to address this problem appears to be creating fewer ads that are less invasive – 48 per cent of ad-blocker users said they would be less likely to use ad-blockers if ads did not interfere with what they were doing and 36 per cent if there were fewer ads on a page. Only 14 per cent said they would be less likely to block ads if they were more relevant.
Guy Phillipson, the IAB UK's chief executive, said: "The small rise in people blocking ads is not unexpected considering the publicity it's been receiving.
"However, it does provide some perspective on the situation for those referring to an 'adblockalypse.' More importantly, it also provides a clear message to the industry – a less invasive, lighter ad experience is absolutely vital to address the main cause of ad blocking."
When told that ad-blocking means some websites will have to stop providing free content or charge people to use them, 61 per cent of British adults online said they would prefer to access content for free and see ads than pay to access content.
Phillipson said: "The other key tactic to reduce ad blocking is making consumers more aware of the consequences – what we call the 'value exchange.' If more people realise content is only free because ads pay for it, then fewer people will be inclined to block ads. Only four per cent are willing to face the other option – paying for content with no ads."
The survey was conducted online by YouGov and uses a representative sample of 2,052 adults.
What should the industry do about ad-blocking?
ISBA held an event exclusively to discuss the issue of ad-blocking on 28 October to inform its members and discuss the options open to advertisers and publishers.
Here is a selection of opinions about what needs to be done:
Bob Wootton, director of media and advertising, ISBA:
"It is important to acknowledge that there is no silver bullet to ad-blocking if advertisers want their advertisement to be seen and enjoyed. The 'old compact' between advertiser and user revolved around the moot/implicit understanding that most of the media and content wouldn't exist without the subsidy from the ads, so they were uninvited but fortunately relatively benign guests, and therefore tolerated. 'The times they are a changing' and we are now in a situation where ads are not tolerated. We must go back to the equilibrium where ads are tolerated again. If this is not tackled and resolved soon we will all lose out and the internet will be a lot poorer experience."
Michael Todd, industry relations manager, Google:
"At Google we believe in an ad funded internet and the huge benefits that access to free content brings to people all over the world. We also believe that tackling ad blocking will require the industry to ask some difficult questions about the user ad experience across the whole web. Creating standards will be key, but to be effective, standards will need to be empirical, global and enforceable. It's a challenge that Google is determined to meet head-on working in partnership with ISBA, the IAB and the wider industry."
Sam Coleman, head of client sales, Guardian News & Media:
"The long term solution to ad-blocking has to be industry-wide action that treats readers' valuable attention with more respect – creating better, faster ads that work well across all devices without downgrading the overall experience. If this is the wake-up call that creates positive change for readers then it has to be embraced not feared."