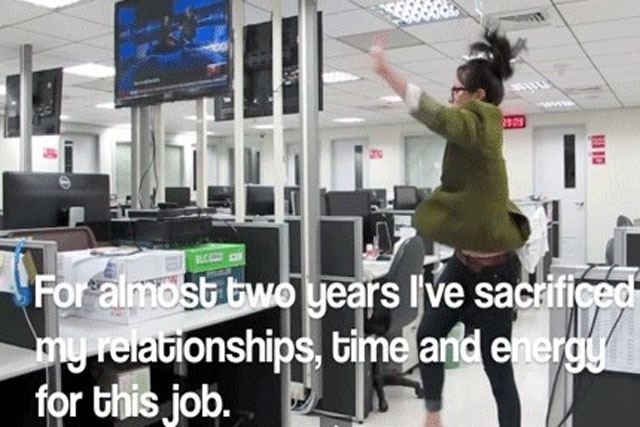 Probably something to do with the fact that she decided to tell her boss she was leaving through a freestyle dance set to Kanye West's song 'Gone', posted on YouTube.
Schifrin, who was believed to have been working at Next Media Animation in Taiwan, filmed the dance in her office at 4.30am.
This is a woman with a point to make: she feels her boss doesn't appreciate the quality of content, as opposed to the number of hits brought in.
The words on screen read: "For almost two years I've sacrificed my relationships, time and energy for this job... and my boss only cares about how many views each video gets."
Pertinently, the video has clocked up more than four million YouTube views.
Got a diary story? Email louise.ridley@haymarket.com