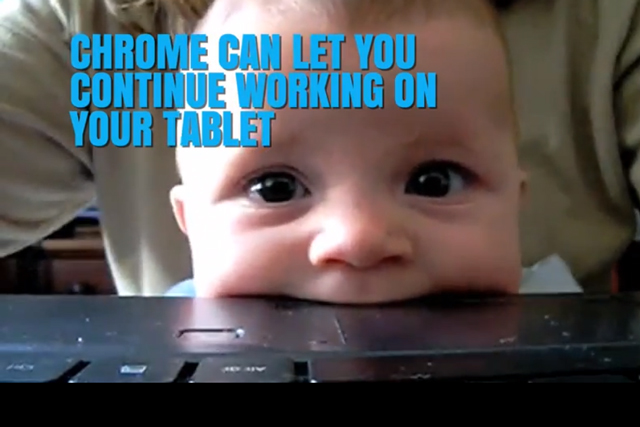 Google Chrome - For your little man
Chrome ups the cute factor with this simple video showing a baby attempting to chew a laptop. Its aim is to illustrate that the browser works across laptop, mobile and tablet.
Spotify - For music
In this 93-second extended ad, Spotify shows an epic crowd-surf while a voiceover describes the power of music. The work is Spotify's first ever ad campaign.
Captain Morgan - Perfect getaway
Captain Morgan, the dark rum brand, introduces the first in a trilogy series of action-packed films, which bears more than a resemblance to the Pirates of the Caribbean franchise. The opener sees Captain Henry Morgan attempt a prison break to free an inmate who has a map tattooed on his back.