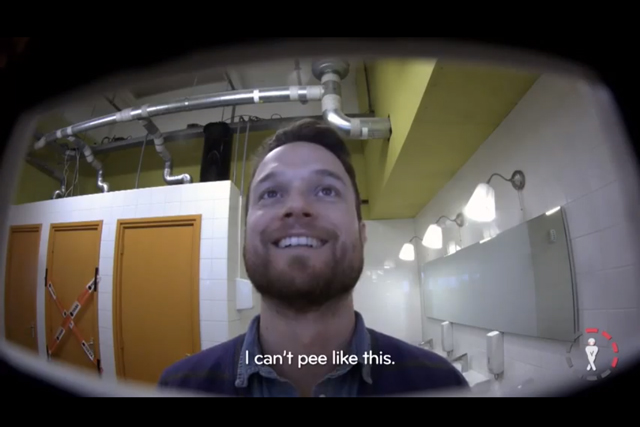 LG Electronics - Stage Fright So Real It's Scary 2 #LGStageFright
To show how lifelike the new LG IPS 21:9 UltraWide monitor is, the electronics company decided to test the legend that men get 'stage-fright' if someone is watching them pee. It did this by running a stunt in a men's toilet where beautiful women appeared on screens above the urinals seemingly watching the users.
Pot Noodle – Peel the Top off a Hottie
True to form, the Unilever snack brand promotes its new Piri-Piri flavour with another risqué viral. The film also highlights a Facebook game which gives players the chance to win a pot before they hit the shops.
Dove - Real Beauty Sketches
Dove, another Unilever brand, returns to its Real Beauty campaign with this film. Gil Zamora, an FBI trained criminal sketch artist was tasked to sketch women based on the way they perceive themselves and then on the way they are described as strangers. The aim was to make women realise they are their own worst beauty critics and are often viewed differently by others.