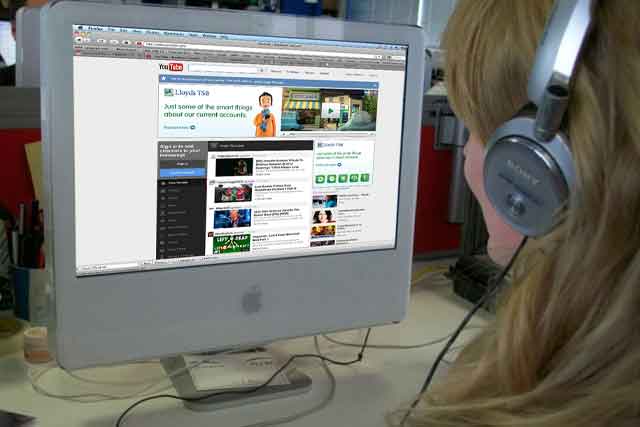 It's often tempting to assume that traders in the online media market like to make their business as impenetrable and difficult to understand as is possible. And who could blame them if it were true?
In last week's issue, one of our columnists was reminiscing about a TV trading environment dominated by Tommy Timebuyers and Spot Monkeys. The thing about monkeys, though, is they end up earning peanuts; whereas media technology professionals who dabble in the sorts of black arts whose incantations stretch to algorithms and application programme interfaces are clearly not to be messed with.
But it's not all about wilful obscurantism - this is a business that has evolved in complex ways in its relatively short history.
The big online publishers have always tended to act like conventional media owners, with their own dedicated sales operations; but lesser sites needed intermediaries - the online equivalent of sales houses.
In the early days, these ad networks, fuelled by sophisticated proprietary technology, were able to spoon-feed (still, at this stage, relatively green) media agency buying operations with inventory and the data needed to make sense of it.
In recent years, however, media agencies have raised their game - they've not only wised up on an individual basis, but they began pooling their resource, expertise, technological know-how and market intelligence at holding company or group level - and we've seen the emergence of trading desks.
In theory, these trading desks don't need ad networks any more. They have the capability to deal directly with online publishers, should said publishers be amenable to the idea. And why wouldn't they be? Cutting out a middleman could theoretically improve yield.
Actually, this is no longer a theoretical proposition - and we've been seeing evidence that the online media marketplace could be on the verge of a radical structural transformation.
Martin Galvin, the director of agency sales at Specific Media, agrees that any business will feel the effects when its customers change their outlook - but he argues that ad networks can work in conjunction with agency trading desks to "add real value along the path to purchase".
And he reckons that their new strength will derive from their ability to help agencies make best use of various digital platforms - from PCs and IPTV screens to mobile devices. "I believe ad networks have never been more important," he says.
However, Ben Wood, the managing director of iProspect, says that, even if there's a continuing role for the networks, they'll come under increasing pressure. "There are 70 or 80 of them in the UK - so I think there will have to be consolidation in that space. The ad networks that are basically in the business of arbitrage - and don't add an awful lot of value - will struggle," he reasons.
Jakob Nielsen, the managing director, Interaction, at Group M, tends to agree: "The combination of (the WPP trading desk) Xaxis and Real Time Bidding-enabled technology will, over time, take much spend away from networks."
But James Wildman, the managing director and vice-president of sales at Yahoo! UK, argues that, actually, the biggest challenge the industry faces is the growth in importance of digital display advertising. For those brought up in an online world dominated by direct response philosophies, this means acquiring new skills - for instance, in the area of optimisation.
He adds: "The time has come for a new assessment of display advertising and a new recognition of its increasing importance to the overall mix. For the industry, it means realising that, in this new balance, not all of the players are going to be equally capable. Key to success will be choosing partners with the experience and expertise in media exchanges to deliver the best outcome."
But Marco Bertozzi, the managing director, EMEA, at VivaKi Nerve Center, counters that, in his view, the paramount issue is transparency. He concludes: "In the past, we just received sales from networks - and we all remember at school when we were asked to 'show our workings', not just the answer. We've had years of just being shown the answer. Now we and our clients want to see the workings as well.
"Some ad nets had also been using one client's data to power a competing client's campaign - and no client can be happy with that. So the trading desk is a good option. It becomes the guardian of the client data and treats it with respect."
NO - Martin Galvin, director of agency sales, Specific Media
"The ad network's role has evolved to be about one user on multiple platforms rather than one booking on multiple websites. Overlay this ability with established scale, historical expertise and proprietary data, and I think their future is assured."
MAYBE - Jakob Nielsen, MD, Interaction, Group M
"We worked with more than 50 networks in the past and, today, we have a top-ten preferred network list. We focus on the top-quality networks, where we see most value for our clients."
MAYBE - James Wildman, MD, Yahoo! UK
"For networks, it is about ensuring that you have core, defensible assets that will ensure they retain a healthy place in the advertising ecosystem. Networks that don't own their audiences - including inventory and data - may struggle."
YES - Marco Bertozzi, MD, EMEA, VivaKi Nerve Center
"As a result of the rise of trading desks, it is inevitable that the network that brings nothing unique to the table will suffer. It's happening already and I suspect, in the coming months, there will be a fight for survival for some."