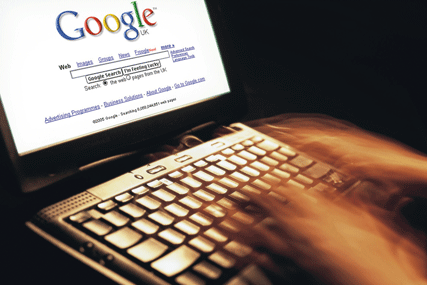 Internet spend throughout Europe, which until 2007 has been increasing as much as 30% a year, is set to rise by just 10% in 2009 due to a maturing market and the current recession, according to the European Online Advertising Through 2013 report.

Two years ago, Forrester predicted online ad spend would increase by 14% this year. The company has also lowered its forecasts for annual growth rates in 2010 and 2011.

Over the next five years, the market is now expected to increase at a compound annual rate of 9%, to €14.8bn in 2013.

Search marketing is expected to continue to fare best while display will be hardest hit during the recession, a shift in spending that will only accelerate due to more constraints being put on interactive marketing budgets.
The European online display ad market suffered during the last recession — falling from €886 million in 2001 to €862 million 2002 — while paid search spending nearly doubled during the same period.

Advertisers have told Forrester that once again they expect to cut more spending on display ads than other formats this time too.

However, display advertising is in a better position than it was in 2002, according to Forrester. Now a greater percentage of display spend is dedicated to direct response marketing, and ad prices are not as inflated as they were in the years leading up to 2002.
As a result, the research specialist expects display spend to grow throughout the forecast period — by 4% in 2009 to 10% in 2013.

Emerging revenue streams such as online video advertising and other rich media are also expected to account for nearly 60% of online ad spend by 2013.

Although small early-adopter nations such as the Netherlands and the Nordic countries have seen online ad spend increase quickly in recent years, the three largest markets in Western Europe - France, Germany, and the UK - still dominate and account for 66% of online ad spending in Europe.
The UK alone accounts for nearly one-third of all online ad spending in Europe. This dominance is set to continue, according to Forrester, with all three seeing "significantly higher than average" share of their markets' overall ad spend shifting online.
Nate Elliott, an analyst at Forrester and author of the study, said that despite the slow down, there were still reasons for optimism as online ad spend is tipped to increase its share of total advertising market.
"Just as search's relatively high conversion rates and accountability will help it outperform other forms of online advertising in a bad market, the largely direct response nature of internet advertising generally will help it to further outperform offline ad channels during the recession," she said.
"We had previously forecasted that online ad spend would account for 12.6% of all European advertising in 2012; thanks to the recession, we've increased that forecast to 14.8%."