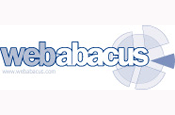 WebAbacus, the technology arm of digital expert Foviance, has launched the new service.
It will enable companies to find out where their ads are appearing, and whether ad exchanges are placing them on unsuitable sites.
Sean Burton, product manager for WebAbacus, said: "We were shocked by the recent stories breaking around ad misplacement and felt compelled to respond, knowing that we had the trusted technology base to build on.
He said there have been a number of recent cases where online adverts from major UK brands have appeared through ad exchanges on unsuitable websites in countries like Pakistan.
A beacon will be embedded in each ad, which would send back details about sites it appears on.