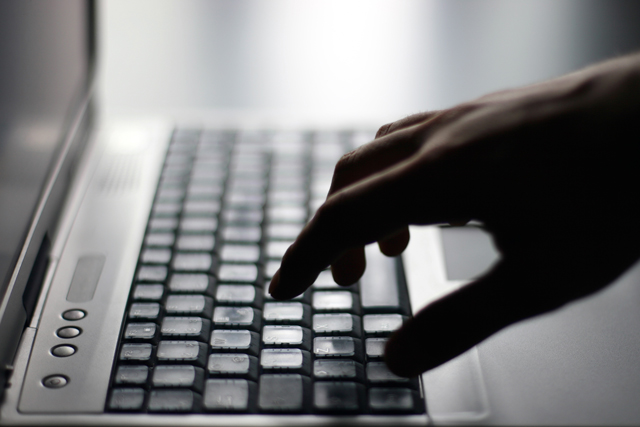 The bi-annual report from the Internet Advertising Bureau (IAB) and PricewaterhouseCoopers revealed that UK brands had boosted their online spending by 13.5% on a like-for-like basis in the first six months of 2011 to £2.26bn, a 27% share of the ad market.
This puts digital spend on track to overtake last year's figure, which the IAB and PwC reported as £4.1bn.
Guy Phillipson, chief executive of the IAB, said the proliferation of new technologies such as smartphones, tablets and faster Wi-Fi, means consumers are spending more time using the internet as a "social and entertainment hub", which is the driving force behind the £244m year-on-year increase in online ad expenditure.
"What is truly exciting is we are seeing is a move away from the internet as an information channel into a portable entertainment channel, with social media and video being both hugely influential."
"Online is an entertainment media, much in the same way TV has been for the past decade."
Online share on the total ad market
According to data from UKOM the UK's online user base grew from 38.4 million in June 2010 to 39.5 million in July 2011.
UKOM Figures also show 26 million people watched 2.3 billion videos for a total of 6.4 billion minutes, averaging out at 87 videos viewed per month for an average of 4.1 hours per person.
Display is continuing its growth spurt, with an 18.5% increase year on year to take it to £510m on a like for like basis. The IAB said this was due to an increase new formats, particularly in social media.
It also pointed to video advertising increasing 100% year on year, to £45m for the first half of 2011, compared to £23m in H1 2010, as a driver for growth in display.
The Display digital media mix in £m for H1 2011
While display accounted for 23% of total online ad expenditure, paid-for search continues to command 58% of total online ad expenditure, with classifieds accounting for 17%.
The digital media mix: % share of revenues for the H1 2011
The IAB quoted UKOM data showing that 25% of time spent online in the UK is on social networks. Phillipson said the fact social, gaming, video and portals now account for 49% of time spent online, makes the medium "very attractive to brands and advertisers."
Phillipson said the "FMCG story", however is "most interesting" from the spend figures, adding that two years ago the sector only accounted for 9% of online ad expenditure.
According to the latest survey, consumer products account for 14.5% of online display ad expenditure, overtaking the entertainment industry for the first time, which accounted for 12.4% of display ad expenditure this half.
The consumer goods sector is now the second highest spender in digital after the financial sector.
Brands including Tesco, Marks and Spencer, Virgin, Sky and Ford are among the top 20 biggest spenders online, according to the study.
Industry sector display market shares: H1 2011
Though the stellar growth in video advertising can only be good news for the sector, the total figures are still only a fraction of TV advertising and it has been suggested the increase in online video spend is largley due to the growth of platforms such as ITV Player that have had some success transferring standard TV advertising online.
Phillipson was unable to break down where the extra spend in video advertising was coming from but said it is seeing brands invest more and more creating cross-media advertising, pointing to the Tippex 'Hunter shoots a bear' and Cadbury's 'Gorilla' ads as successful video creative campaigns to illustrate the point.
"Video advertising provides a medium for brands which want to tell a story. But online is no longer a silo and we see it as a complementary media to TV," he said.
According to recent figures from GroupM, adspend on the internet was £3.9bn in 2010, with TV at £3.4bn and newspapers (regional and national) at £2.7bn. It forecasts that for 2011, online ad expenditure will reach £4.3bn, TV will be £3.5bn and newspapers will be £2.5bn.
On the subject of where this increased investment in digital would come from, Phillipson said: "The total ad landscape is like a bench and over the years all media has budged up for the internet. Over the next few years we expect its market share to increase from 27% to 30%. And we haven't see the effects of real-time bidding on the market yet, which over the next few years will explode."
Phillipson added that the mobile spend figures, which saw a 116% grow last year, have not been added to the online figures, but he said, "anecdotally mobile has been performing very well".
Lindsey Clay, managing director of Thinkbox, the commercial television trade body, said: "What's interesting about these figures is that the fastest growing type of advertising on the internet is online TV advertising. It underlines how the internet is a technology that's helping TV advertising to expand."
Jason Carter, managing partner, digital, at UM London, said he has seen an increase in client spend in digital.
"It's no surprise that video and social are driving this growth and the type of brands turning to it for brand engagement and community building are changing," he said.
"Because of the new range of formats in video and social, we are seeing brands doing more interesting stuff who would have previously shied away from the digital space.
Follow Sarah Shearman on Twitter @shearmans