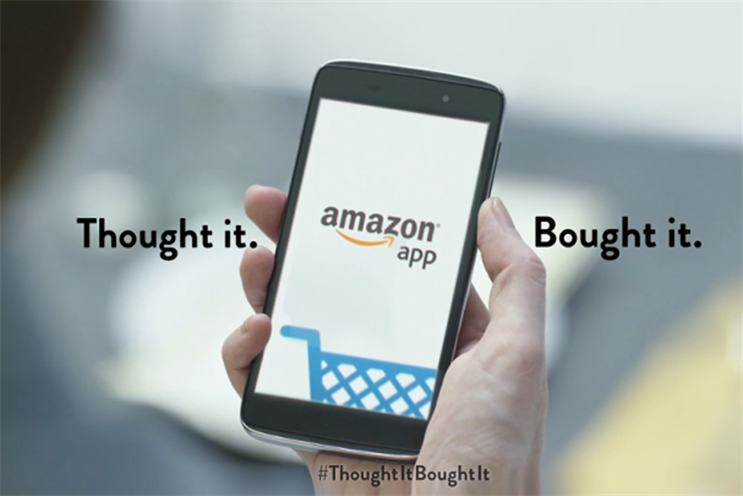 As a sector, online businesses topped the list of TV ad spenders, according to data from Nielsen. It was followed by food, which spent £627m (down 10% year on year), cosmetics and personal care at £419m (down 3%), entertainment and leisure at £419m (no change) and motors at £314m (up 2%).
Lindsey Clay, chief executive of Thinkbox, said: "TV is attractive to online brands in particular due to its ability to create emotional connections with large audiences. It helps make them feel less virtual and more real."
Overall, TV ad revenue in the UK totalled £5.27bn in 2016, up 0.2% from the year before, based on full year revenue figures provided to Thinkbox by commercial TV broadcasters.
This makes 2016 the seventh consecutive year that TV advertising has grown in the UK.
While dampened by business uncertainty caused by Brexit, analysts believe that there is a "flight to TV" for advertisers in the wake of the controversies, including ad fraud and brand safety, surrounding online advertising.
Last week, Jaguar temporarily suspended its online advertising following an exposé by The Times that named the brand as one of a few unwittingly funding terror groups. Media analysts from Liberum pointed to the incident as one that highlights the risks inherent with digital advertising, and one likely to be positive for TV.
The Liberum report noted: "Advertisers are likely to stick with TV as it is trusted and works, while digital advertising was increasingly seen as coming with a number of risks, around visibility and reporting.
"This suggests that the consensual view that TV advertising is 'fated' to switch to online longer-term is wrong and TV's structural resilience is far greater than expected."
TV is a trusted environment for brands, agreed Clay. She said: "Its trustworthiness and quality are two of the reasons why TV is the most effective form of advertising."
According to Thinkbox, in 2016 837 advertisers either started advertising on TV for the first time, or had returned after a hiatus of at least five years.
Notable newcomers included Accor Hotels, Thorntons, Huawei Technologies and David Lloyd Leisure Group.
Altogether, this group accounted for 1.6% of total TV ad revenue in 2016, according to Nielsen.
On the back of this, TV advertising is expected to grow 1.6% in 2017, according to Warc estimates for the Advertising Association.
In total, the UK ad market is expected to grow 3.2% to £21.8bn in 2017.
Procter & Gamble was the most viewed advertiser
P&G's ads garnered the most views in 2016 with 34.9 billion views on TV, 14% more than the year before, according to the Broadcasters' Audience Research Board (BARB).
In terms of viewership, the top five advertisers/holding companies in 2016 were:
Procter & Gamble: 34.8 billion views (up 14% year on year)
Sky: 24.6 billion views (up 17%)
Reckitt Benckiser: 21.2 billion views (up 4%)
BT: 15.7 billion views (up 15%)
Unilever: 14.6 billion views (down 28%)
TV advertising is cheaper
Thinkbox estimates that despite recent inflation in TV advertising prices, it was still 28% cheaper to advertise on TV in 2016 than in 2006.